Phillies looking for more production out of hot corner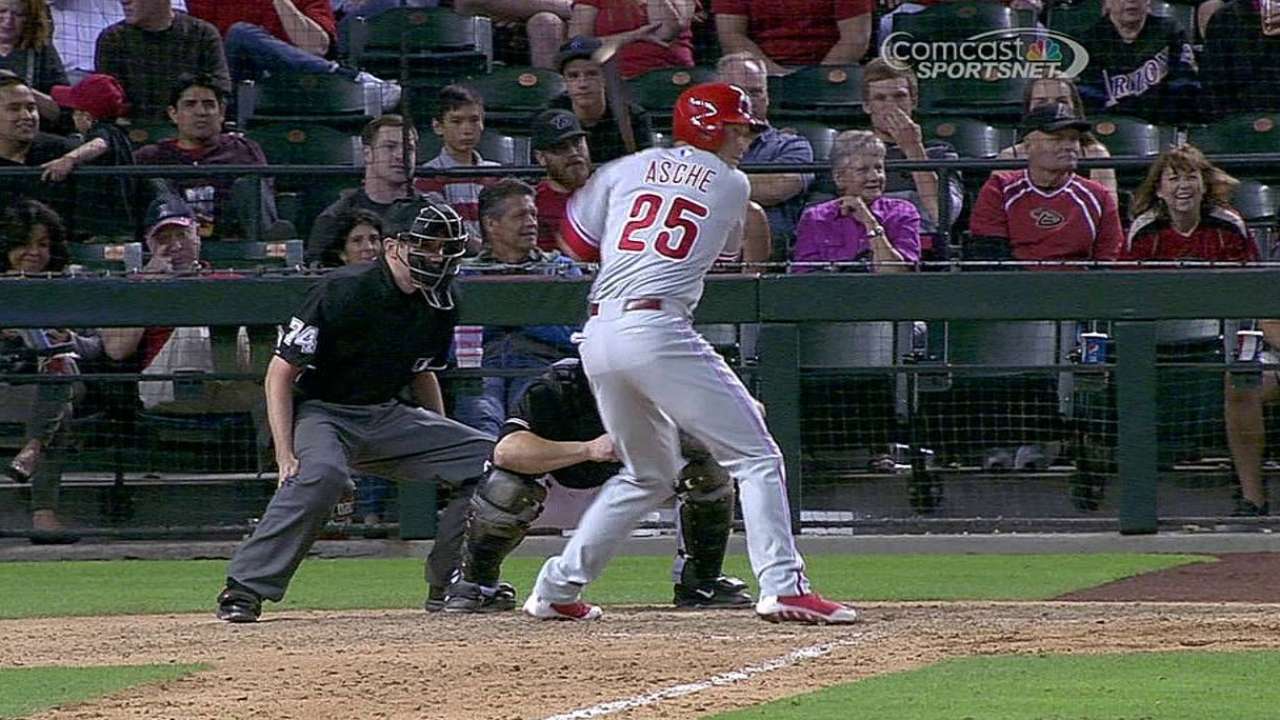 PHILADELPHIA -- The Phillies could use some more production offensively from their third baseman, and manager Ryne Sandberg is looking for a solution.
Entering Tuesday, Cody Asche, Freddy Galvis and Jayson Nix had combined for a .493 OPS at the hot corner, which ranks as the lowest output since the 1981 Blue Jays had a .516 OPS from their third basemen.
The Phillies were hoping for more from Asche, who began the season as the clear starter. But Asche has a .200/.273/.300 slash line in 22 games (16 starts) and saw his playing time decrease last week. Nix, who started on Tuesday against the Mets, and Galvis have seen more time at third recently, but haven't contributed much with the bat.
Galvis is in a 1-for-30 skid to open the season. He missed time at the end of Spring Training due to an infection and began the year on the disabled list, which Sandberg attributed in part to his slow start. The Phillies like Galvis for his glove and defensive versatility, and the manager thinks the he can develop into more than just a utility player.
"I do, just because he's a baseball player and he's a heads-up player," Sandberg said. "He has good hands. I think he can hit from .250 to .275, I believe, down the road and hopefully this year."
Phillies top prospect Maikel Franco could be an option down the road, but he's been struggling in Triple-A this year. In 23 games with the IronPigs, Franco is hitting .172 with a .487 OPS.
Austin Laymance is a reporter for MLB.com. Follow him on Twitter at @jalaymance. This story was not subject to the approval of Major League Baseball or its clubs.