Gonzalez, Ruf and Martin making strides in rehab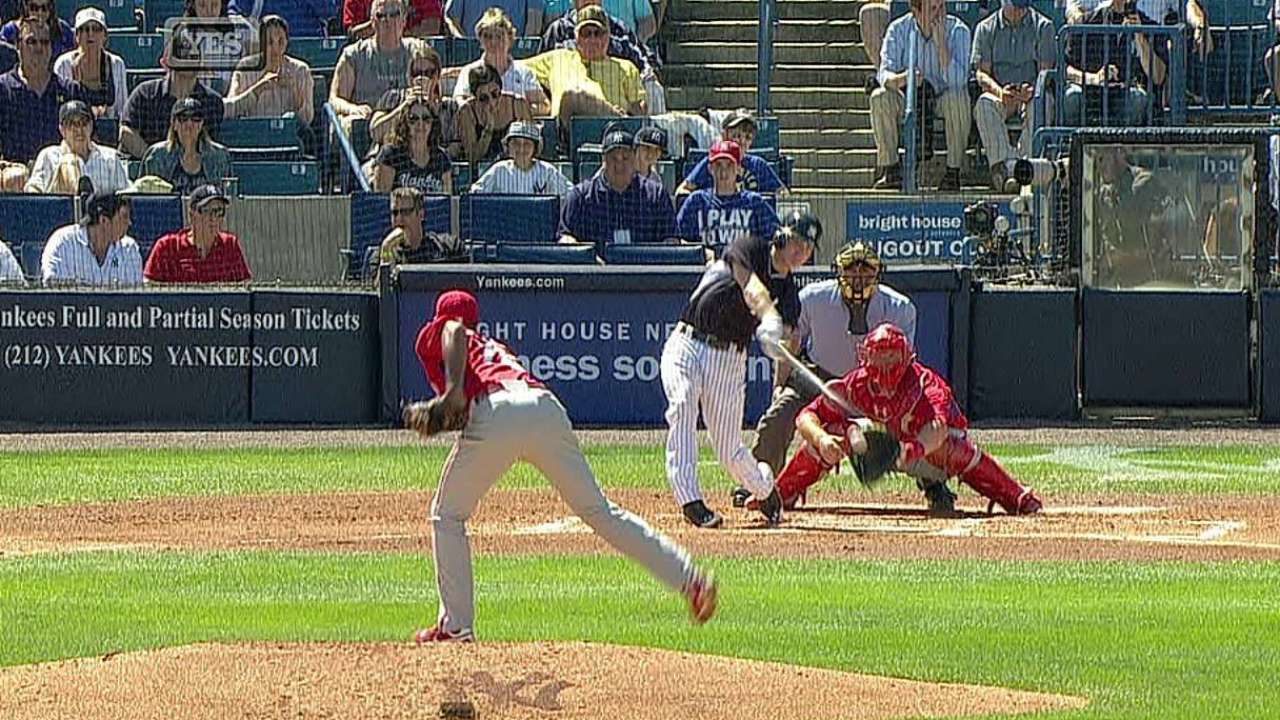 PHILADELPHIA -- Miguel Alfredo Gonzalez threw to hitters on Sunday as he builds up arm strength after dealing with tendinitis in his right shoulder during Spring Training, and the Phillies were encouraged by what they saw.
"I got word yesterday that he's throwing the ball well and he's healthy and he looks completely different -- a lot different -- than Spring Training," Phillies manager Ryne Sandberg said before Tuesday's game against the Mets. "Better velocity and better stuff. That's good news."
Gonzalez is on the 60-day disabled list and still has a lengthy rehab process ahead of him. However, fellow right-hander Ethan Martin and outfielder/first baseman Darin Ruf are getting closer to being activated from the DL.
Ruf (strained left oblique) has been taking batting practice and will play in extended spring training games "within two or three days," according to Sandberg. The manager said Ruf would split time between left field and first base once he begins a Minor League rehab assignment.
Meanwhile, Martin (strained right shoulder) has progressed to pitching in extend spring training games. Martin made eight starts for the Phillies last season, but the club is looking at him as a reliever this year.
Austin Laymance is a reporter for MLB.com. Follow him on Twitter at @jalaymance. This story was not subject to the approval of Major League Baseball or its clubs.