Galvis staying positive through slump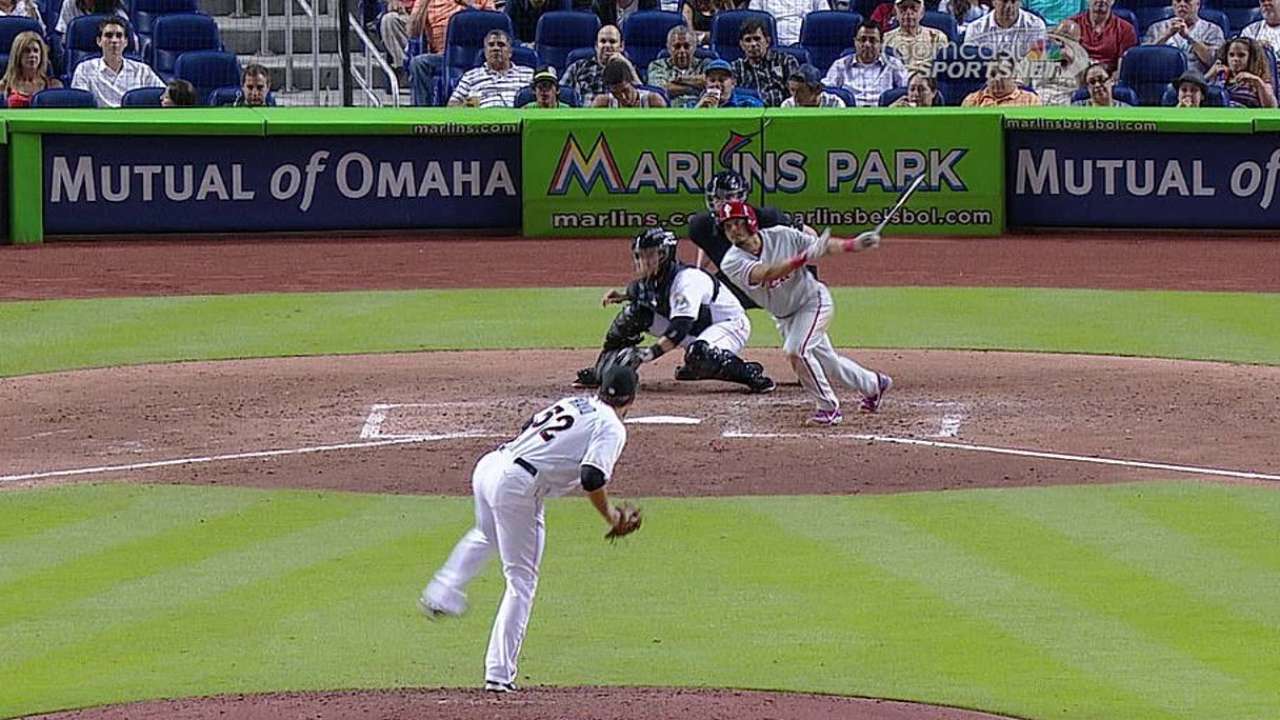 PHOENIX -- It has been a rough start for Freddy Galvis.
He started the season on the disabled list because of a left knee infection and now he's in the middle of a tough 1-for-30 stretch at the plate.
"You have to keep strong, playing and giving 100 percent for the team and that's what I'm going to do," Galvis said. "In seven games, I think I've hit more than eight balls good without a hit but that's baseball. Sometimes, you can get five or six bloopers on the road and you get five hits. That's baseball."
What's more, Galvis has not had a hit since April 20 against the Rockies, a span of 23 at-bats. He was activated off the disabled list on April 11.
"He's struggling," Phillies general manager Ruben Amaro said. "It's hard. I'm sure it's weighing on him mentally. He just needs to flip one in, get a little dinker so he can breathe."
Galvis believes he went through a similar slump in 2008 while at Class A.
"I learned in the past year that you have to know the difference between defense and offense," Galvis said. "When you are doing bad on offense, you have to play defense and that's what I try to do."
Galvis entered the game Sunday in the ninth inning as a defensive replacement and made an outstanding play on hard hit grounder by Arizona's Paul Goldschmidt for the first out of the inning.
Jesse Sanchez is a national reporter for MLB.com. Follow him on Twitter @JesseSanchezMLB. This story was not subject to the approval of Major League Baseball or its clubs.