Phils send Rosenberg to Triple-A to regroup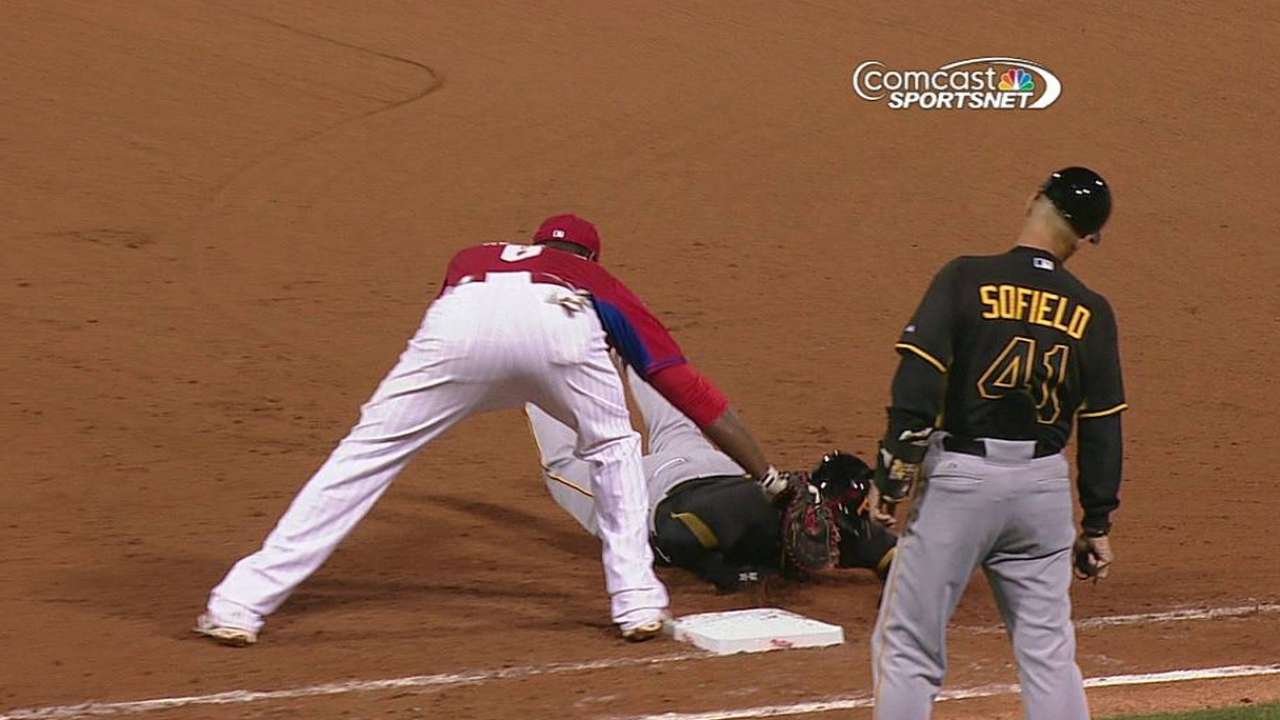 LOS ANGELES -- The Phillies opened the season with four right-handers in the bullpen, other than closer Jonathan Papelbon.
Three of them have been sent to Triple-A Lehigh Valley because of ineffectiveness: Brad Lincoln, Justin De Fratus and B.J. Rosenberg. The Phillies optioned Rosenberg on Wednesday to make room for left-hander Cole Hamels, who made his 2014 debut against the Dodgers at Dodger Stadium.
Rosenberg's departure left Mike Adams, Shawn Camp, Jeff Manship and Papelbon as the bullpen's right-handers.
"On the flip side, some other guys have stepped up and have done a nice job," Phillies manager Ryne Sandberg said. "[Left-hander Mario] Hollands, Manship, that's how it goes. Those guys are pitching and we're keeping an eye on everybody, and it's a long season. But we have some other guys that are doing well."
Earlier this week, Phillies general manager Ruben Amaro Jr. said Rosenberg had value because he has good stuff. But the stuff had not played in his first eight appearances. He had a 7.11 ERA and had allowed eight hits, including one double, one triple and three home runs.
"Allow him to get the feet on the ground and get some confidence," Sandberg said, when asked about the decision to option Rosenberg. "He's going to work on some things."
The Phillies want him to work on a cut fastball to complement his four-seam fastball.
"In the past, he's a guy who needed some games under his belt to get some arm strength," Sandberg said. "In September, he was throwing 95 to 97 mph. Now he's at 93. That's been his track record. He's been working on a cutter, but he hasn't been able to feature it in a game. He hasn't had the confidence. Hopefully he'll add some quality there and get some success and some confidence."
Camp and Manship both signed Minor League contracts in the offseason. But Sandberg said Manship, who opened the season with the team, could be used in the middle to late innings, depending on the situation. He views Camp more as a long man.
Todd Zolecki is a reporter for MLB.com. This story was not subject to the approval of Major League Baseball or its clubs.