Utley gets a break despite solid numbers in LA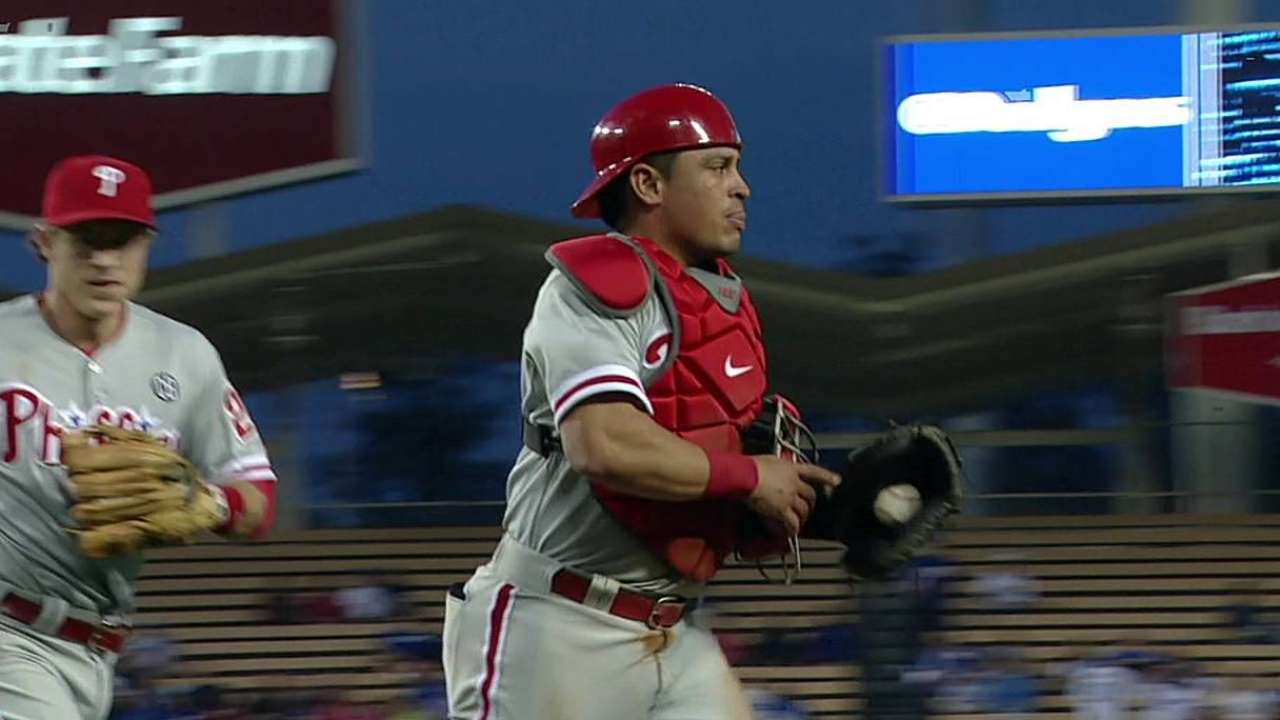 LOS ANGELES -- It seemed a certainty that Phillies second baseman Chase Utley would be in Tuesday's lineup at Dodger Stadium.
He is 2-for-4 with two home runs against Dodgers left-hander Hyun-Jin Ryu, and his 1.019 OPS at Dodger Stadium is his best at any National League ballpark and his best among ballparks in which he has played 10 or more games.
But Utley instead found himself on the bench, with Freddy Galvis at second base.
"I'm fine, I'm fine," Utley said. "Just a day off."
Phillies manager Ryne Sandberg explained.
"It's about the long haul, the long season and the long haul," he said. "He was on his feet a lot in Colorado [over the weekend], four-hour games, a lot of pitches thrown. Just part of it to keep everyone for the full season, to keep everybody healthy."
Utley, who missed two games earlier this month because of the flu, has started 17 of the season's first 19 games. He is hitting .391 (27-for-69) with nine doubles, three home runs, 12 RBIs and a 1.086 OPS, which ranks fourth in baseball.
"Just want to give everybody a chance," Sandberg said.
Todd Zolecki is a reporter for MLB.com. This story was not subject to the approval of Major League Baseball or its clubs.