Phils seek retroactive cycle for Howard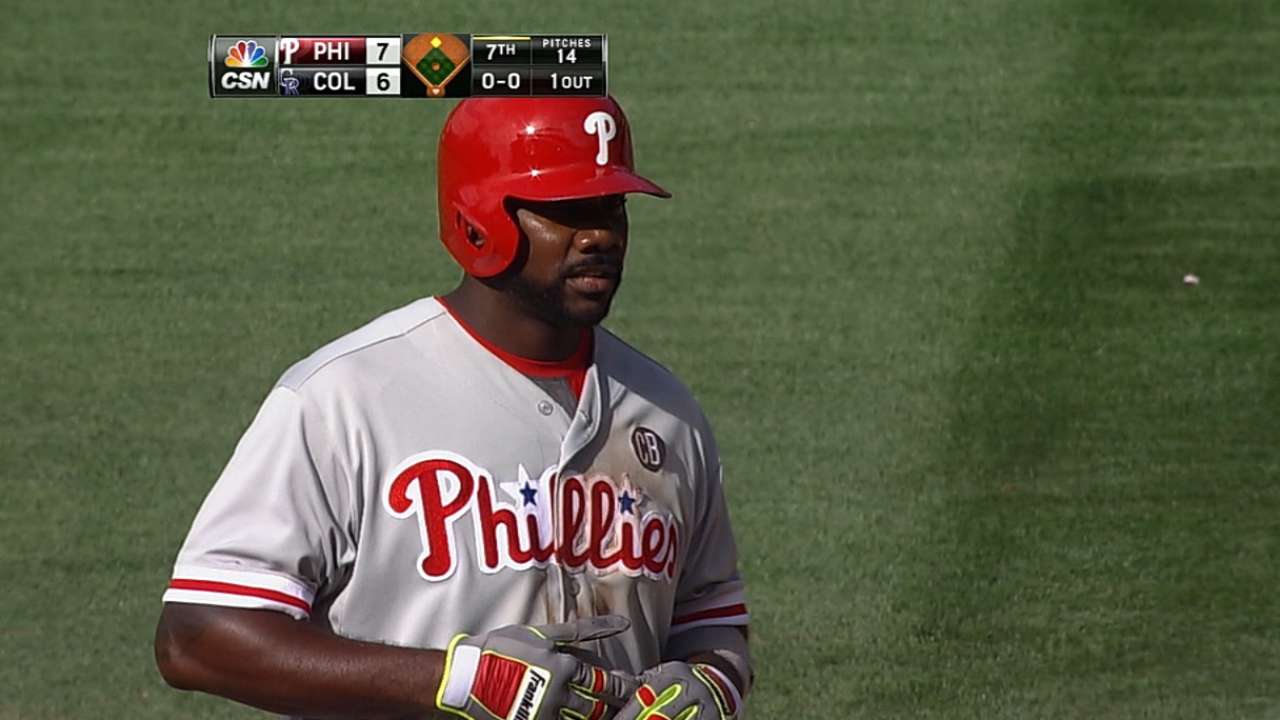 LOS ANGELES -- The Phillies have submitted Ryan Howard's seventh-inning single on Sunday at Coors Field to Major League Baseball for review.
The Phillies believe it should have been ruled a double, instead of a single and an error on Rockies right fielder Brandon Barnes. If it is changed, it would give Howard the Phillies' first cycle since David Bell in 2004, and the Phillies' first cycle on the road since Johnny Callison in Pittsburgh in 1963.
"I don't see any difference with that and the one [Phillies outfielder] Ben [Revere] dove for, where a guy is trying to make a play on a ball in the grass, by the shoestrings," manager Ryne Sandberg said. "You're not guaranteed to knock a ball down when you're trying to make a catch like that, especially when he's trying to make a shoestring catch and have a play at the plate. There's a lot going on there."
Todd Zolecki is a reporter for MLB.com. This story was not subject to the approval of Major League Baseball or its clubs.