Phils hope scoring change will give Howard cycle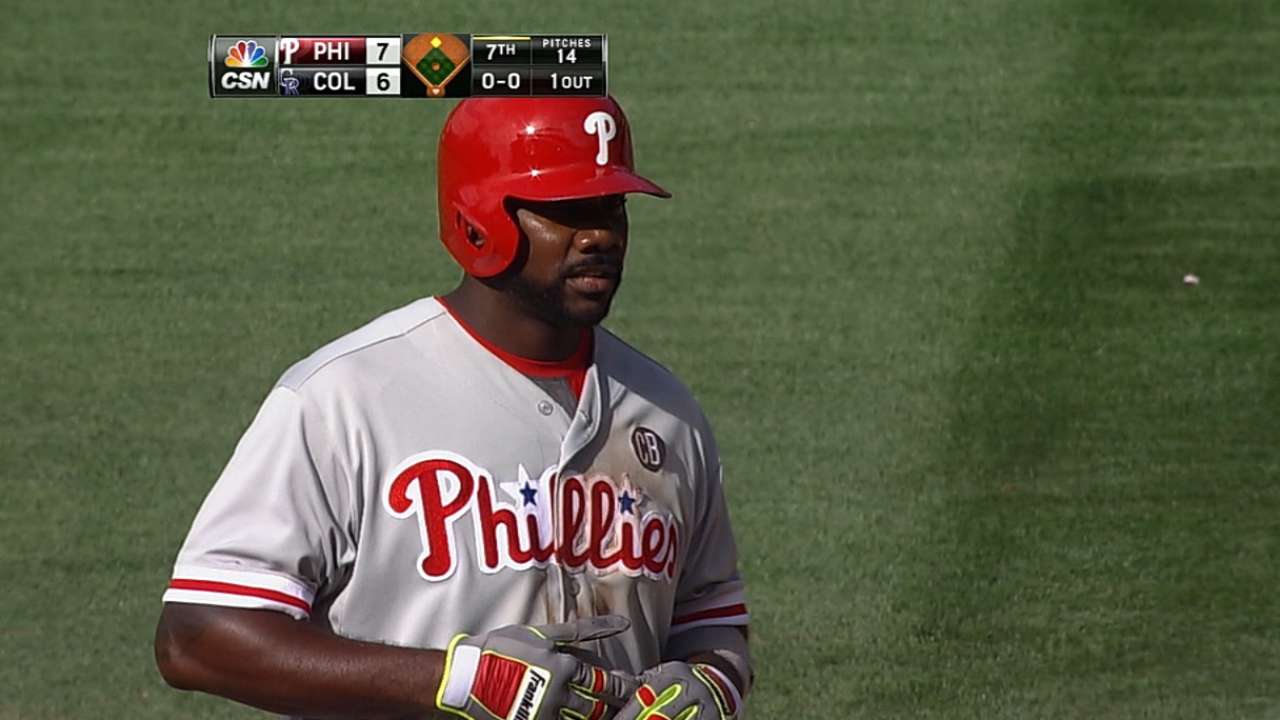 DENVER -- First baseman Ryan Howard fell a double short of the cycle Sunday afternoon at Coors Field in the Phillies' 10-9 win over the Rockies.
But the Phillies hope to have his hit in the seventh inning changed from a single to a double, which would give him the belated cycle. He lofted a ball to right field in the seventh inning and it fell in front of Rockies right fielder Brandon Barnes, who let the ball get past him to allow Howard to reach second base.
The official scorer ruled it a single and an error to Barnes for allowing Howard to reach second. A Major League Baseball authenticator retrieved the ball in the event the call is overturned. Naturally, most everybody in the Phillies clubhouse thought the play should have been ruled a double.
"He went for a shoestring catch there and the ball got by him for a double," Phillies manager Ryne Sandberg said. "He went for the catch. There's no guarantee he knocks that down and makes it a single. He went for the catch on a tough ball."
Howard had the ball in his locker after the game.
"I'm going to keep it," he said. "I still got four hits. I'm going to take it and keep it as a memento, as an almost."
Howard also singled in the first inning, hit a two-run homer in the third and tripled in the sixth.
Todd Zolecki is a reporter for MLB.com. This story was not subject to the approval of Major League Baseball or its clubs.