Hamels feels he's nearing return to Phillies
Left-hander looking to extend pitch count over next two rehab outings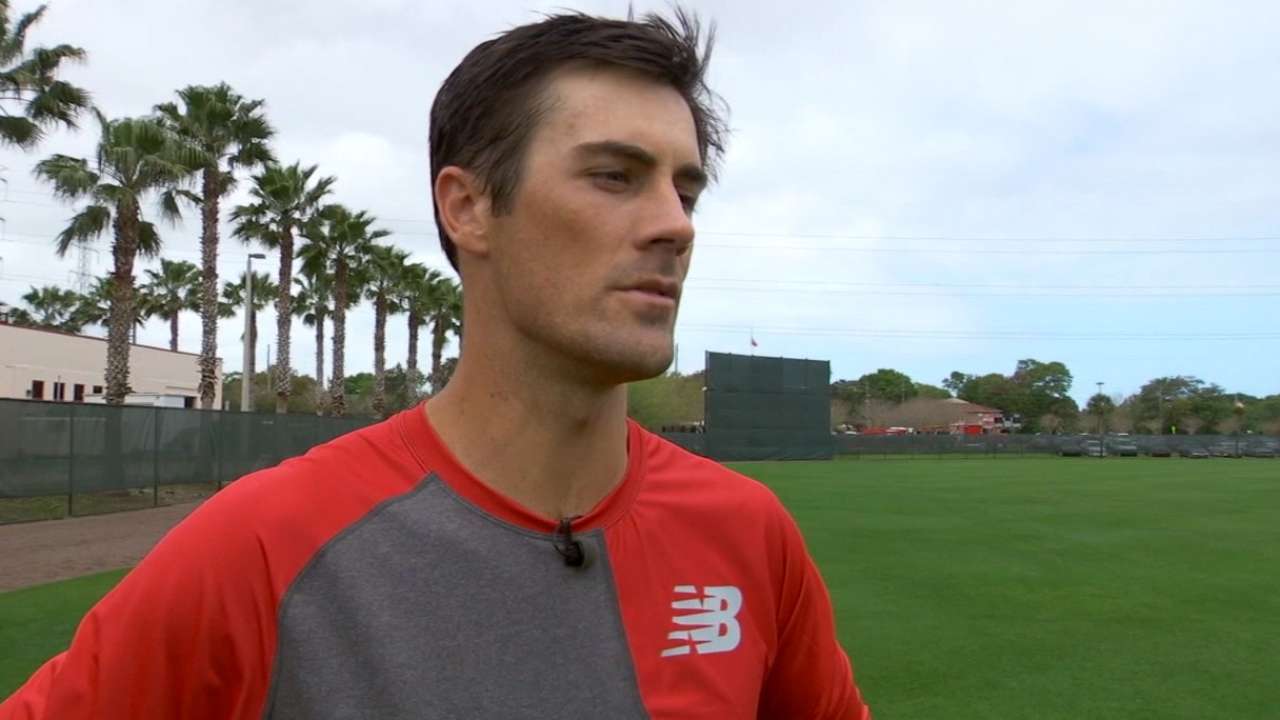 PHILADELPHIA -- Cole Hamels has been pleased with his progress from left shoulder discomfort and believes he could join the Phillies' rotation after two more Minor League rehab outings.
Hamels, who was at Citizens Bank Park on Tuesday to be a part of the festivities for the Phillies' home opener, is scheduled to start on Friday with Class A Advanced Clearwater and said he wants to increase his workload to five or six innings. The left-hander tossed four innings in a 65-pitch rehab outing on Sunday.
Hamels said he wants to increase his pitch count by 15 in each rehab start, and feels he will be ready to start in the Major Leagues once he's comfortable making 90 pitches.
"I believe the big test is the pitch count," Hamels said. "If I'm able to get 90 pitches, I know that I'm game ready because that gives me enough pitches and enough reps with my pitches to be able to go out there and have the confidence I can throw, especially to big league guys."
If all goes well, Hamels could build his pitch count to 90 with just two more rehab starts.
"I believe so," he said. "I think that's something we'll talk about and discuss with how I'm feeling because I do feel really great. Everything has been going really well in between days, the day after, my bullpens. I feel nothing is in the back of my mind. There's nothing lingering. I'm ready to go and they're letting me go, and I think that's where we're really going. We're playing it by ear, where we have the proper structure and they're not pushing me too fast, too quickly. And I think everything is going really well."
If Hamels truly is ready to pitch in the Majors after two more rehab outings, that would put the left-hander on track to make a start with the Phillies as soon as April 21.
Austin Laymance is a reporter for MLB.com. Follow him on Twitter at @jalaymance. This story was not subject to the approval of Major League Baseball or its clubs.