Phillies still mulling options for fifth starter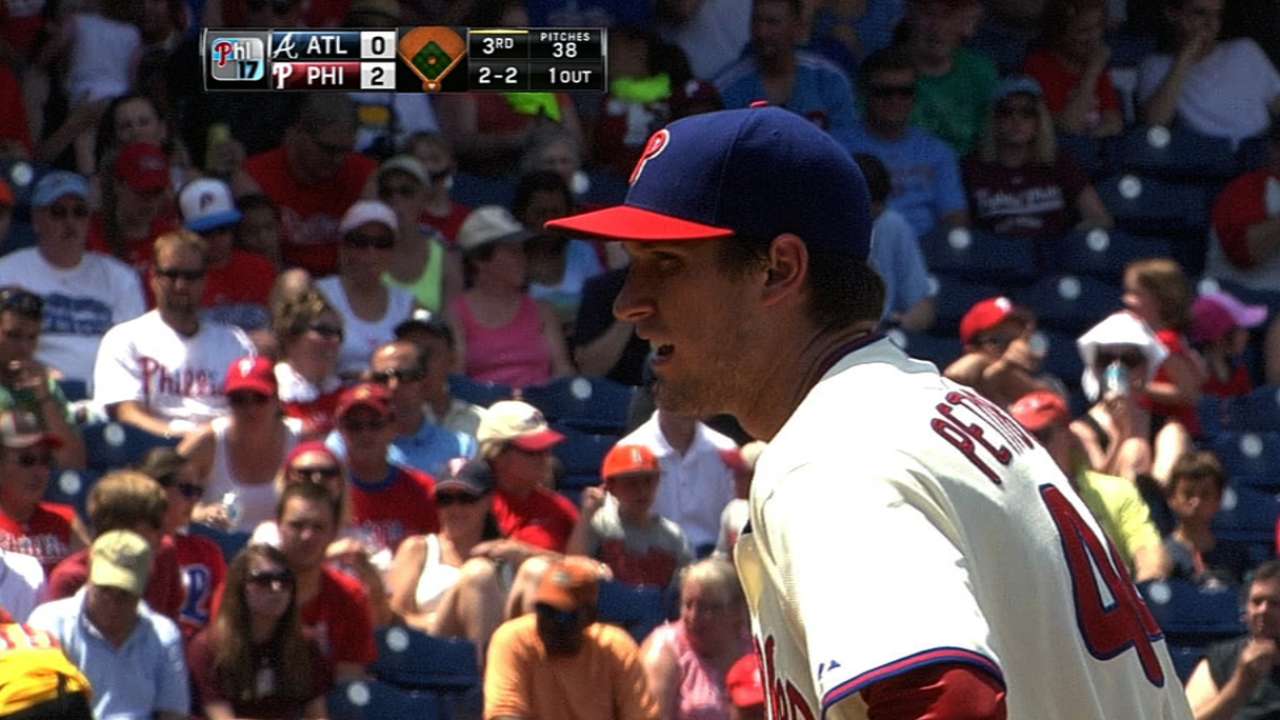 PHILADELPHIA -- The Phillies need a fifth starter for Saturday's game against the Marlins, and manager Ryne Sandberg said on Tuesday that a decision will be made "in the next day or two."
General manager Ruben Amaro Jr. previously mentioned two candidates in right-handers Jonathan Pettibone and David Buchanan, who was one of the bright spots during Spring Training. Pettibone and Buchanan are currently with Triple-A Lehigh Valley. Right-hander Jeff Manship is in the Phillies' bullpen and has starting experience as well.
But Buchanan threw 93 pitches in five innings on Tuesday with Lehigh Valley, which seems to rule him out. He would be pitching on short rest if the Phillies elect to start Buchanan against the Marlins, which both Amaro and Sandberg said would be tough to ask of him. Buchanan also is not on the 40-man roster, which means the Phillies would need to clear a spot for him.
"He's a possibility," Sandberg said. "But we have other options also we're looking at."
Pettibone pitched five innings on Sunday afternoon for Lehigh Valley, allowing four hits on three runs with two strikeouts and one walk. Pettibone is on the 40-man and had a 4.04 ERA in 18 starts with the Phillies last season.
Will the Phillies make a decision based on performance or will roster implications be a factor?
"More of performance-based and who we think is the right guy and ready for the task and who makes sense as far as quality, giving us a chance to win," Sandberg said. "We have two or three choices. We'll make a decision in the next day or two on that."
Austin Laymance is a reporter for MLB.com. Follow him on Twitter at @jalaymance. This story was not subject to the approval of Major League Baseball or its clubs.