Gwynn Jr. excited to tell father after making Phillies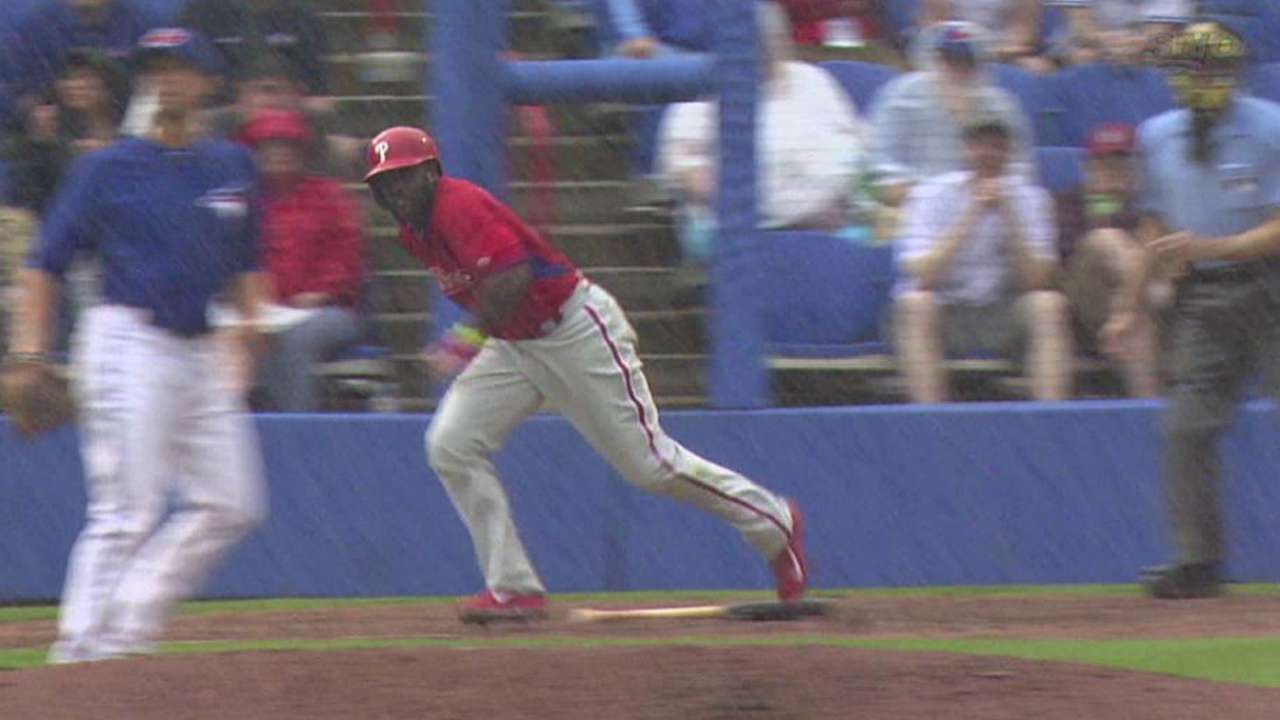 PHILADELPHIA -- Tony Gwynn Jr. has an important phone call to make.
The outfielder is back in the big leagues for the first time since 2012 after making the Phillies' Opening Day roster on Saturday. He can't wait to share the good news with his father, Hall of Famer Tony Gwynn.
"He's always been supportive, so I look forward to breaking this news to him," Gwynn Jr. said.
It's been a long road back to the Majors for Gwynn Jr. He spent all of 2013 with Triple-A Albuquerque, the Dodgers' affiliate, after playing parts of seven seasons in the big leagues from '06-12. But the 31-year-old has found a home with the Phillies, who like him for his defense at all three outfield positions.
Gwynn Jr. couldn't stop smiling in the Phillies' clubhouse at Citizens Bank Park after learning he was back in the show.
"Nothing can replace the big-league feeling," Gwynn Jr. said. "As many times as I've been called into an office and been told I made the ballclub, the feeling doesn't change. It's always something that's really hard to explain, the excitement once they tell you you're part of the ballclub."
His father will certainly be excited, too.
Austin Laymance is a reporter for MLB.com. Follow him on Twitter at @jalaymance. This story was not subject to the approval of Major League Baseball or its clubs.