Lee weighs in on new drug program rules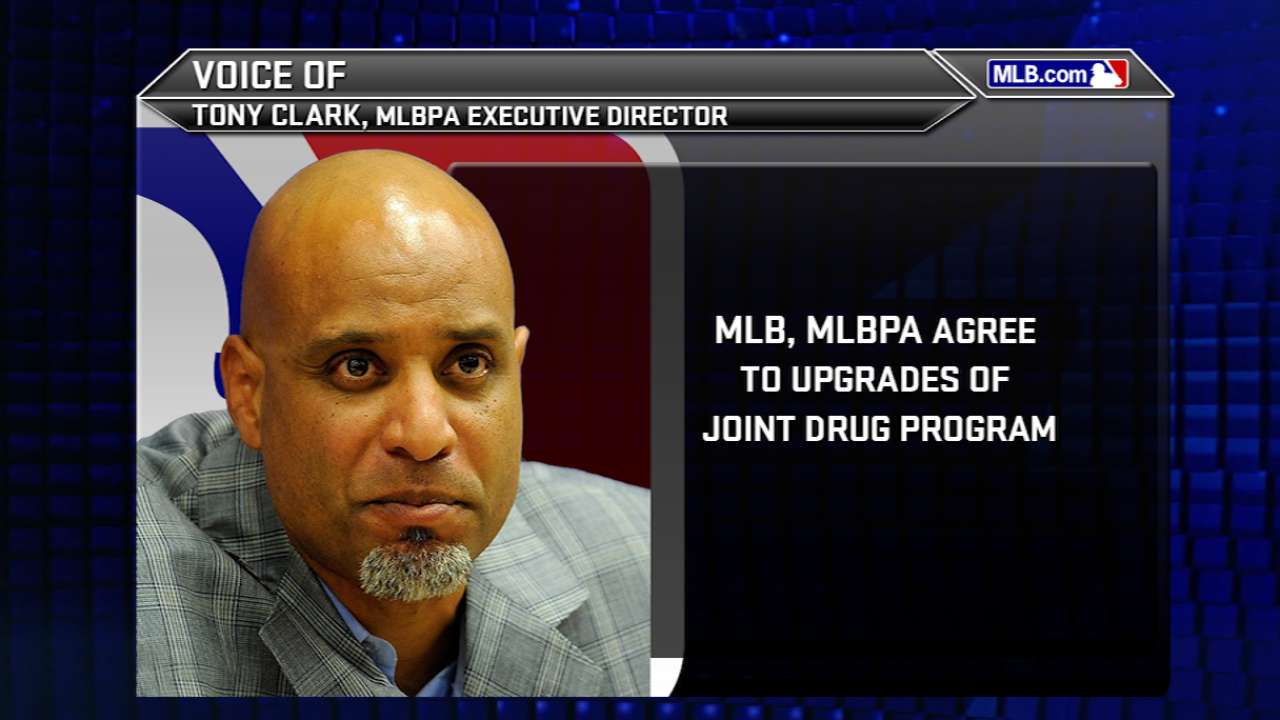 PHILADELPHIA -- Phillies player representative Cliff Lee said earlier this week he would be in favor of increased penalties and testing for the Joint Drug Prevention and Treatment Program, and on Friday, Major League Baseball and the MLB Players Association announced modifications to the Program that accomplish both things.
A first-time performance-enhancing substance violation of the Joint Drug Program will now result in an unpaid 80-game suspension, increased from 50 games. A player's second violation will result in an unpaid 162-game suspension (and a loss of 183 days of pay), increased from 100 games. A third violation will result in a permanent suspension from baseball.
"Guys who try to cheat should be punished, and if 50 games isn't enough of a deterrent, then I'm OK with them upping it," Lee said Wednesday after his final Spring Training start. "That's just me. More important than that, I think they need to find a way to make sure they are catching guys.
"I think they need to focus on how to catch them more than increasing the penalties. Because if they can't catch them, then it doesn't matter what the penalty is."
The number of in-season random urine collections will more than double from 1,400 to 3,200 -- the largest increase in testing frequency in the program's history.
Austin Laymance is a reporter for MLB.com. Follow him on Twitter at @jalaymance. Todd Zolecki is a reporter for MLB.com. This story was not subject to the approval of Major League Baseball or its clubs.