Veteran Abreu released by Phillies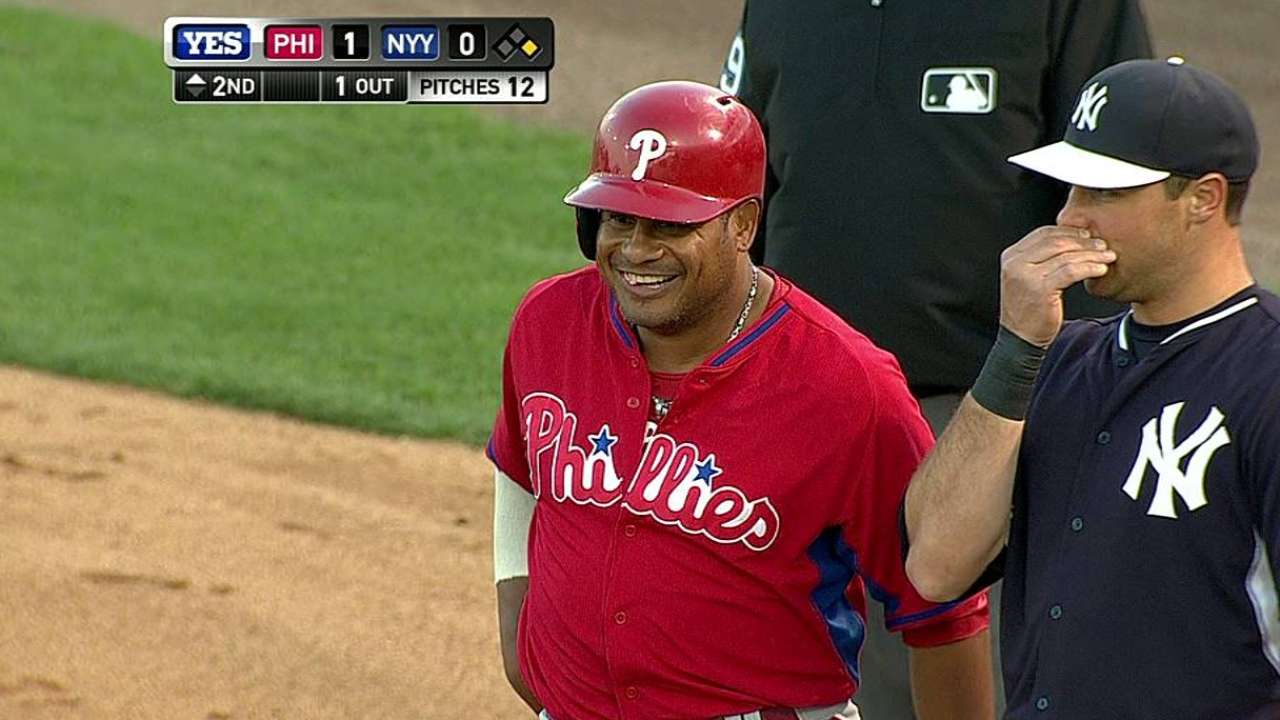 CLEARWATER, Fla. -- The Phillies released Bobby Abreu on Thursday, bringing an end to the veteran outfielder's comeback attempt with his former team.
Abreu, 40, was informed Wednesday that he would not be on the Phillies' Opening Day roster, but he was not released until Thursday morning. Phillies general manager Ruben Amaro Jr. said Abreu would pursue an opportunity with another club.
"I hope it works out for him," Amaro said. "I hope he continues to play. People know my affinity to the player and the person. But hopefully he doesn't beat us up any."
Abreu hit .244 in Grapefruit League action, but he was limited in recent days by a sore left shoulder and struggled in the field throughout Spring Training.
"We just felt like at this stage of the game, he wouldn't be a fit for us," Amaro said. "It was a tough decision, not just because of how it affects our roster, but also as a person. Bobby is a great guy. He really made an effort to make this team. It obviously was a goal of his. We decided he wasn't prepared to do that to help us at this time."
The Phillies felt Abreu's bat alone was not enough to warrant a roster spot.
"He obviously put together some good at-bats, but we have to try to be as versatile as we can on the roster, particularly when we're talking about the 25th or 24th man," Amaro said. "We were looking for flexibility, and we didn't think Bobby would be able to help us."
Abreu has not played in the Major Leagues since 2012, when he appeared in 100 games with the Dodgers and Angels. The Phillies signed him in the offseason to a Minor League deal, and he would have earned $800,000 if he made the big league club. Abreu played nine seasons in Philadelphia from 1998-2006 and went to two All-Star Games.
Austin Laymance is a reporter for MLB.com. Follow him on Twitter at @jalaymance. Adam Berry is a reporter for MLB.com. Follow him on Twitter at @adamdberry. This story was not subject to the approval of Major League Baseball or its clubs.