After battling flu, Brown returns to lineup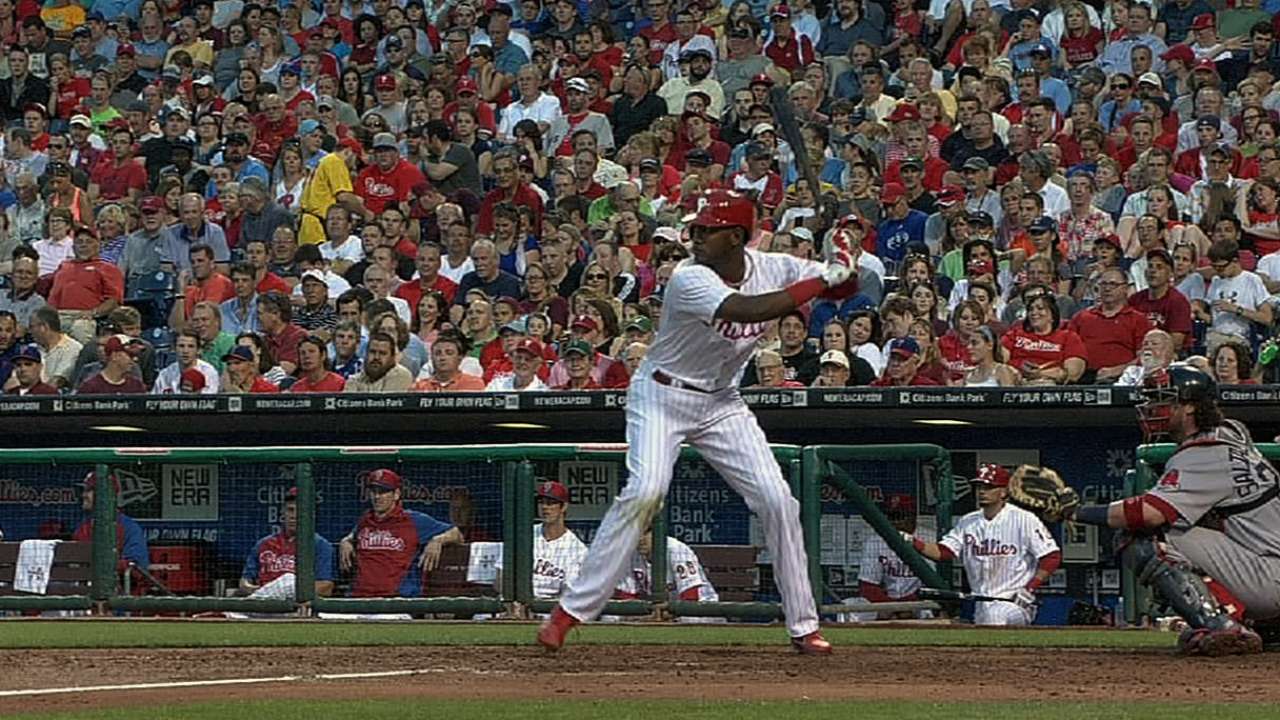 BRADENTON, Fla. -- The flu bug has run through Phillies camp, and it knocked out Domonic Brown for the past week.
He returned to action Saturday in a 5-3 loss to the Pirates at McKechnie Field, his first game since March 15 against the Red Sox in Ft. Myers. He went 0-for-3 with one walk and one strikeout. He is hitting .158 (6-for-38) with one triple, four RBIs, nine walks and 13 strikeouts in 15 games.
"I felt all right after eight days of not playing," Brown said. "I'm a little weak, a little tired. Other than that, I think I've just got to get back out there. The swing is a little long right now. Like I said, I missed a week, but I put some good swings on the ball. We'll take that. I'm battling every at-bat, which is good."
Brown carried a fantastic Spring Training 2013, where he posted a 1.047 OPS in 90 at-bats, into a breakout season, which included his first All-Star appearance. He won't come close to those numbers this spring, but he believes he can at least be ready for Opening Day on March 31 in Texas.
"Come on, guys," he said. "You know I'll be ready to go. I hate that I got sick, but that's just part of everything. You can't control those things. I'll definitely be ready in a week for sure. ... I've got so much confidence in my game, I'm really not even worried about [the poor spring numbers]. I think I told you last year, if I start off slow in the spring or hot in the spring or whatever, I still knew that I had 400 at-bats, 500 at-bats in the season. If you can hit, you can hit. That's my faith and my confidence in my abilities. I'm just going to keep going out and fighting."
Todd Zolecki is a reporter for MLB.com. This story was not subject to the approval of Major League Baseball or its clubs.