Hamels optimistic for a late-April return to rotation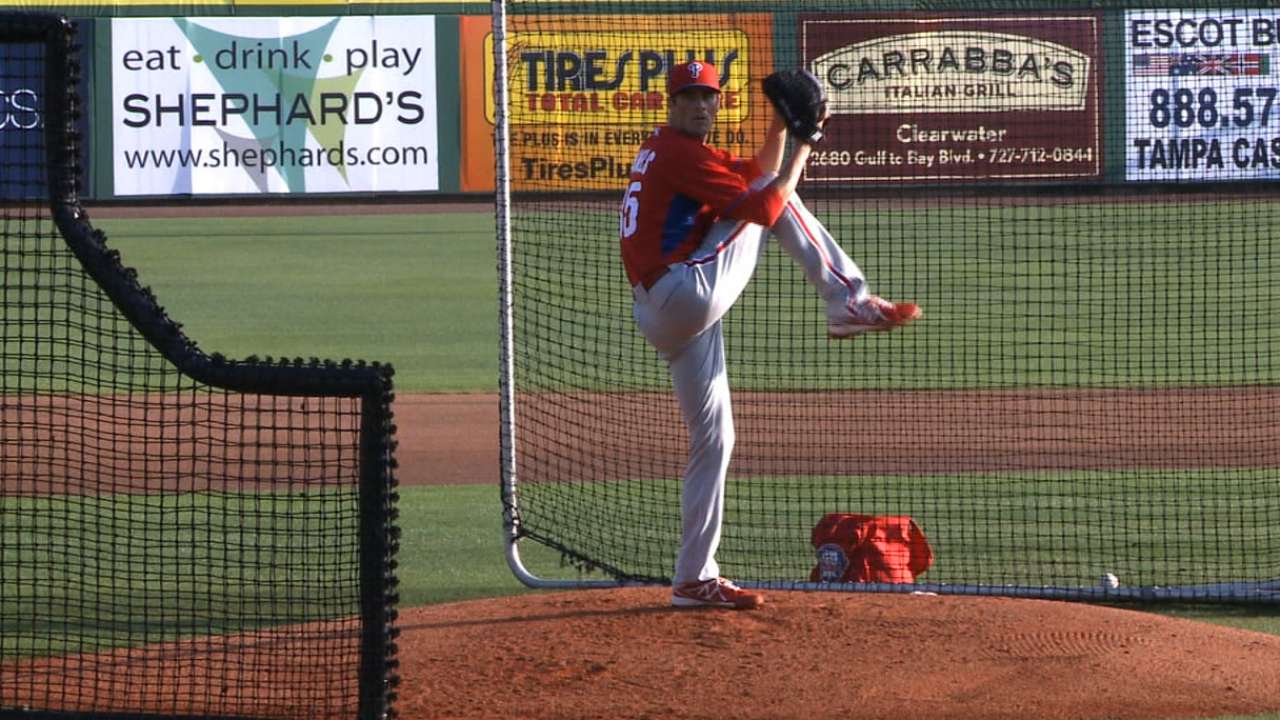 CLEARWATER, Fla. -- Cole Hamels remains about a month behind schedule, but the Phillies hope he can rejoin the rotation before the end of April.
The left-hander threw a live batting practice session Saturday morning at Bright House Field, tossing two simulated innings of 15 pitches each. Earlier this week, Hamels said he'd need to have two bullpen sessions under his belt before he would be ready to pitch in a game.
"I feel great," Hamels said. "Just all the progressions I've been able to make for the last week and a half have definitely been positive. … I think we're just looking kind of how I respond in the next couple days and getting bullpen reps and seeing where and what they want to do."
Hamels opened camp in February, about two weeks behind schedule because of inflammation in his left shoulder. He had been progressing nicely until he suffered a setback March 1, saying he felt fatigue in his left arm. That pushed him back further, but since restarting his throwing program recently, he has been fine.
"Oh, of course," said Hamels when asked if he is more optimistic he could be back earlier than he thought two weeks ago.
Phillies pitching coach Bob McClure seemed encouraged with what he saw Saturday.
"[The] ball was coming out of his hand really well," McClure said. "Crisp, real clean; [he] didn't hold back on any pitches, had velocity and life. I was really happy with it. He's had no issues of late. I don't expect any either. We're pretty stoked about it."
If Hamels can rejoin the rotation before the end of April, it would be a big boost for the Phillies. They need plenty of things to go right to compete this season.
"If everything goes as scheduled, I would think towards the end of [April] there," McClure said of Hamels' potential return. "Somewhere in the last week, I would think so."
Todd Zolecki is a reporter for MLB.com. This story was not subject to the approval of Major League Baseball or its clubs.