Gonzalez has cortisone shot for sore shoulder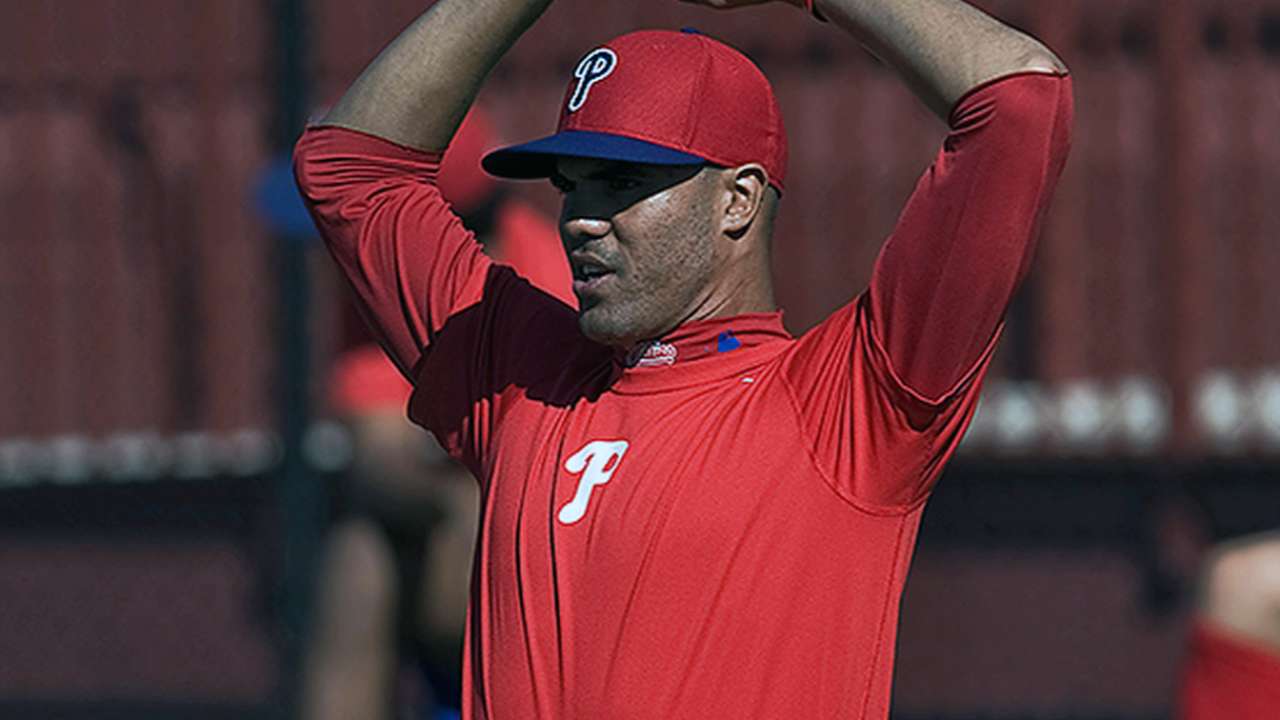 CLEARWATER, Fla. -- The Phillies considered Miguel Alfredo Gonzalez fit and ready to pitch this spring.
But he experienced some tightness in his right arm early in camp before coming up recently with a sore shoulder. He had been throwing Thursday when he felt pain in the front of the shoulder. He received a cortisone injection Friday.
"We had to give him an injection to see if we could get him over the top here," Phillies general manager Ruben Amaro Jr. said. "We'll see where it goes from there. He had no issues at all when he was rehabbing and throwing."
Gonzalez, who signed a $12 million contract in August, will not throw for several days. But even when he does, and whenever he is finally ready for game action, it will be in the Minor Leagues.
Todd Zolecki is a reporter for MLB.com. This story was not subject to the approval of Major League Baseball or its clubs.