Pettibone targeting mid-April return to rotation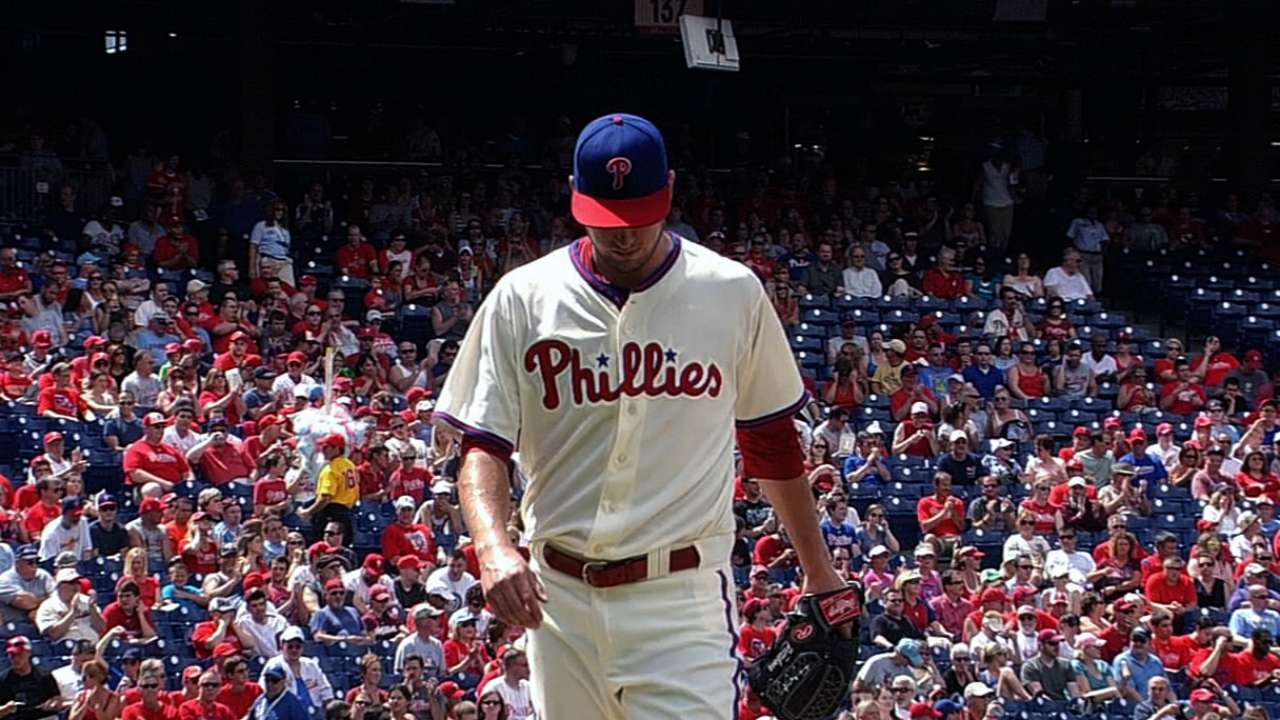 FORT MYERS, Fla. -- Following a live bullpen session earlier this week, right-hander Jonathan Pettibone said he thinks he could potentially be ready to return by the time the Phillies need a fifth starter.
Thanks to two off-days early in the season, April 14 would be the first time the Phillies would need a fifth starter.
On Saturday, manager Ryne Sandberg expressed that same cautious optimism, though he said it's a long way from a sure thing at this point.
"He's doing fine, he's progressing real well," Sandberg said. "He could be real close to that April 14 game."
Pettibone, who suffered a setback last month when he experienced inflammation in his shoulder, is expected to see game action next week. For the time being, with both Pettibone and Cole Hamels sidelined until at least mid-April, Jeff Manship and David Buchanan appear to be leading the battle for that fifth starter role, if needed.
Paul Casella is a reporter for MLB.com. Follow him on Twitter @paul_casella.Tracy Ringolsby is a columnist for MLB.com. This story was not subject to the approval of Major League Baseball or its clubs.