Opposite-field homer a good sign for Howard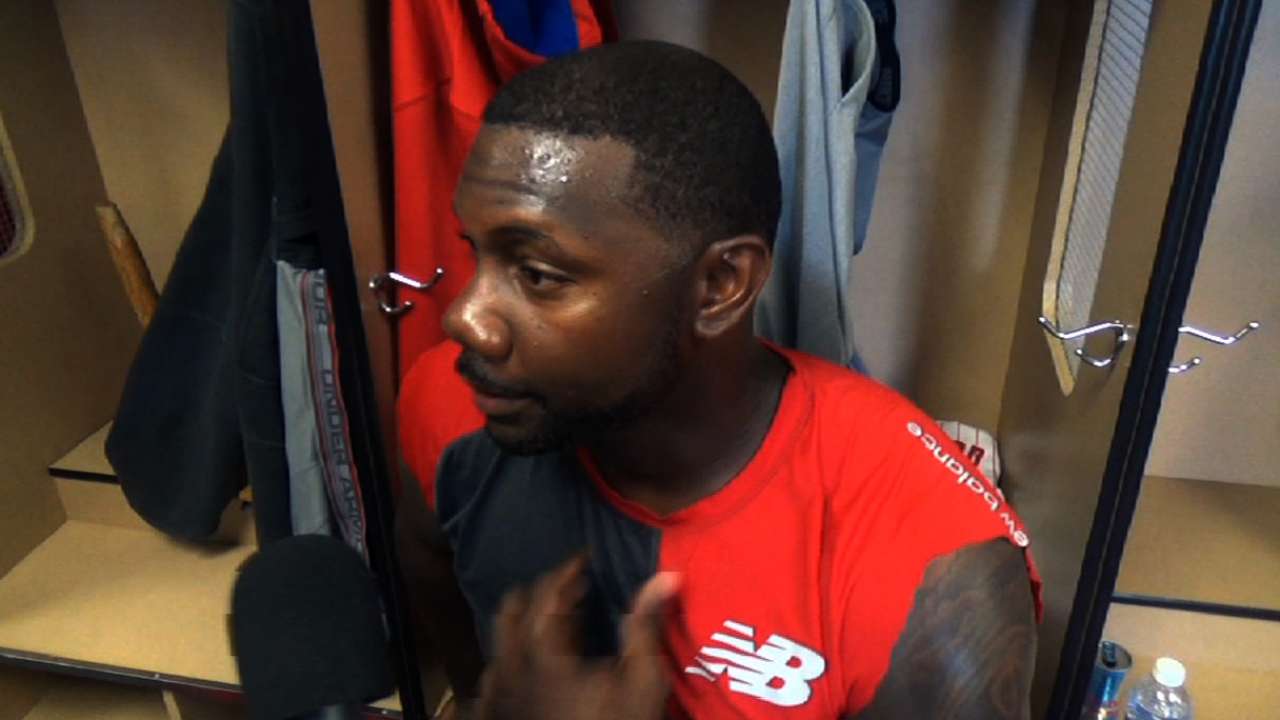 BRADENTON, Fla. -- For baseball players, coming back from an injury is about more than just getting healthy again. It can be about correcting bad habits that were picked up while making allowances for being hurt.
Phillies first baseman Ryan Howard is going through both processes as he moves further away from Achilles surgery after the 2011 season. He's been looking at video, trying to figure out just how far he should be from the plate, just how much he should crouch when he takes his stance. And he also has to be able to use his legs to drive the ball in the manner to which he has become accustomed.
A sign that he may be getting closer to where he needs to be took place in the sixth inning of the Phillies' 6-5 Grapefruit League loss to the Pirates at McKechnie Field. He led off and blasted the first pitch he saw from Bucs reliever Jay Jackson for an opposite-field homer. It was his first home run of the spring.
"My legs feel cool. They feel good. It's still a work in progress, staying stretched and staying in front of it, but they feel good," Howard said. "You'll have aches and pain. When you have surgery, there's still residual stuff, normal stiffness. [But] I don't think you can hit the ball that far to the opposite field without using your legs."
Going the other way has always been a good sign for Howard. It's when he tries to pull everything that he's most vulnerable. Going back to using the whole field is a stated goal for him this spring.
The other part of that equation involves mechanics and that's been a work in progress. Manager Ryne Sandberg said Howard is a little less upright now, his feet are a little wider and he's moved up on the plate a little.
"The last two games, I think there's been more bat speed and a little more aggression," Sandberg said. "I've just noticed a little bit better approach. Saw a little bit more behind the swings.
"... I could see where he will use more of his legs as we go. That's important, because he got away from it the last couple years because of not being healthy."
Howard has also been working with guest instructor Greg "The Bull" Luzinski on shortening his swing.
"You always want to go up there with the shortest swing you possibly can. I'm just working to get back to that," Howard said.
Paul Hagen is a reporter for MLB.com. This story was not subject to the approval of Major League Baseball or its clubs.