Sandberg: Utley getting to where he wants to be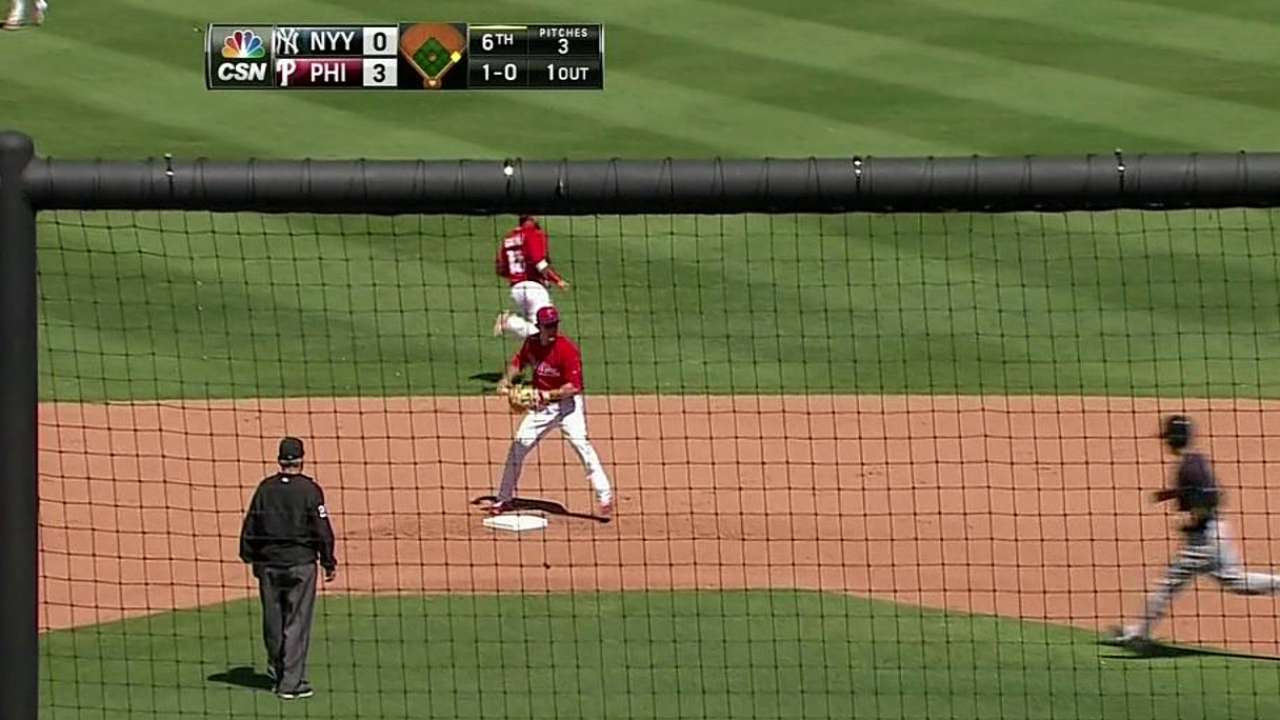 CLEARWATER, Fla. -- Chase Utley went 1-for-3 Thursday against the Yankees to raise his Spring Training batting average to .200.
No cause for alarm, Phillies manager Ryne Sandberg said.
"Chase is coming along," Sandberg said. "He's gradually getting to where he wants to be. He's stinging some balls. He's hit some balls throughout the whole spring. Nothing to show for it. His at-bats, seeing a lot of pitches, which is big. I kind of liked him in the No. 2 spot today. I could consider that on a certain day."
Utley slapped a single to left field in the third inning with the Yankees playing the shift. Utley discussed doing just that in his second plate appearance.
"He was thinking the game," Sandberg said.
Todd Zolecki is a reporter for MLB.com. This story was not subject to the approval of Major League Baseball or its clubs.