Burnett working on finding slot, timing on curve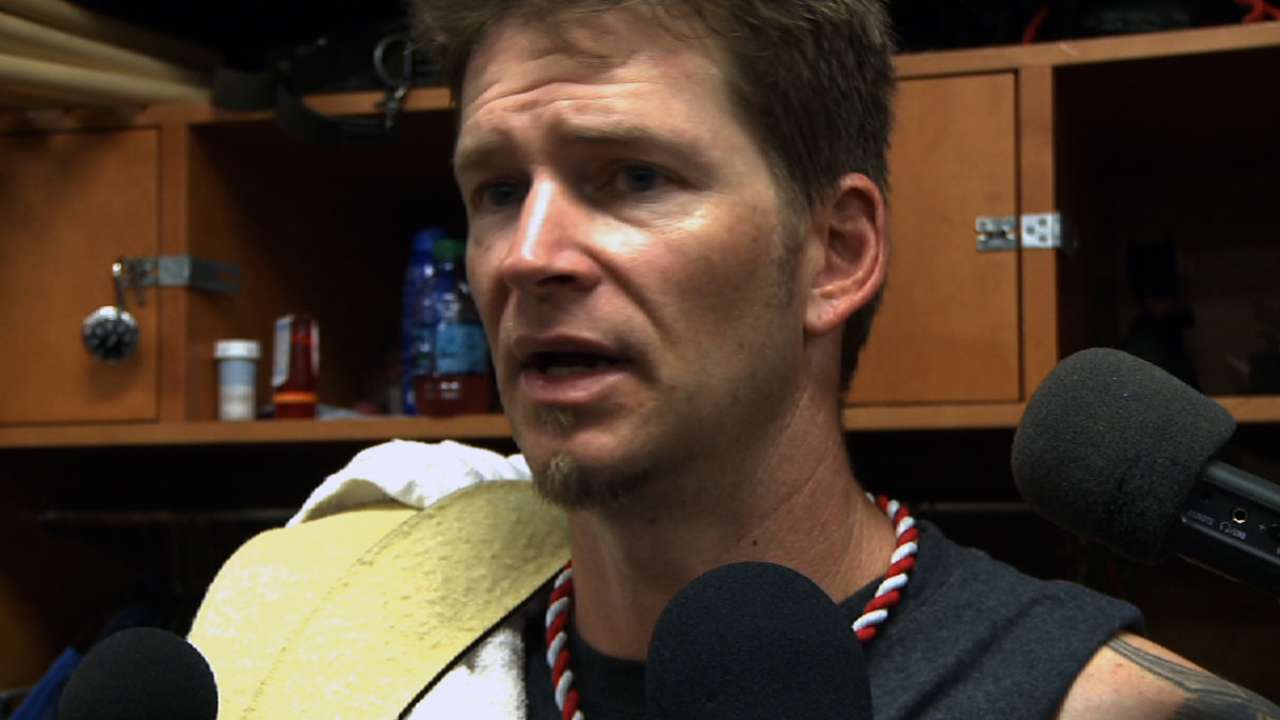 SARASOTA, Fla. -- Phillies right-hander A.J. Burnett threw breaking ball after breaking ball Wednesday at Ed Smith Stadium.
It's a process.
"It's getting there, little by little," he said after allowing three runs in four-plus innings. "Finally struck out somebody on a hook today. Still hit one, but at least I got one strikeout."
Burnett allowed a two-run home run to Nolan Reimold and hit Jemile Weeks and Nick Markakis with breaking balls.
"Yeah, there were a couple guys we kept throwing to," Burnett said. "It didn't matter the count, just to find the slot and find the timing on it. It was good and it was bad, but it's better each time out. That's the pitch for me, the more I throw it, it's going to start going where I want it to. It's just a matter of throwing it, throwing it and throwing it."
Burnett fatigued in the fifth when former Blue Jays teammate Shawn Camp replaced him. Camp allowed one hit and struck out one in one scoreless inning.
Camp is competing for a bullpen job. He has allowed four hits and struck out four in 4 1/3 scoreless innings this spring.
"Strike-throwing machine," Burnett said of Camp. "He always has been. He just competes. Throws anything for a strike at anytime against lefties or righties. That's the kind of guy you want in the bullpen. He might throw a little harder back then [in 2008 with Toronto], but we all did. I miss those days. I was talking with [Ken] Giles about it today. Enjoy it while you've got it."
Todd Zolecki is a reporter for MLB.com. This story was not subject to the approval of Major League Baseball or its clubs.