Galvis continues to start over Rollins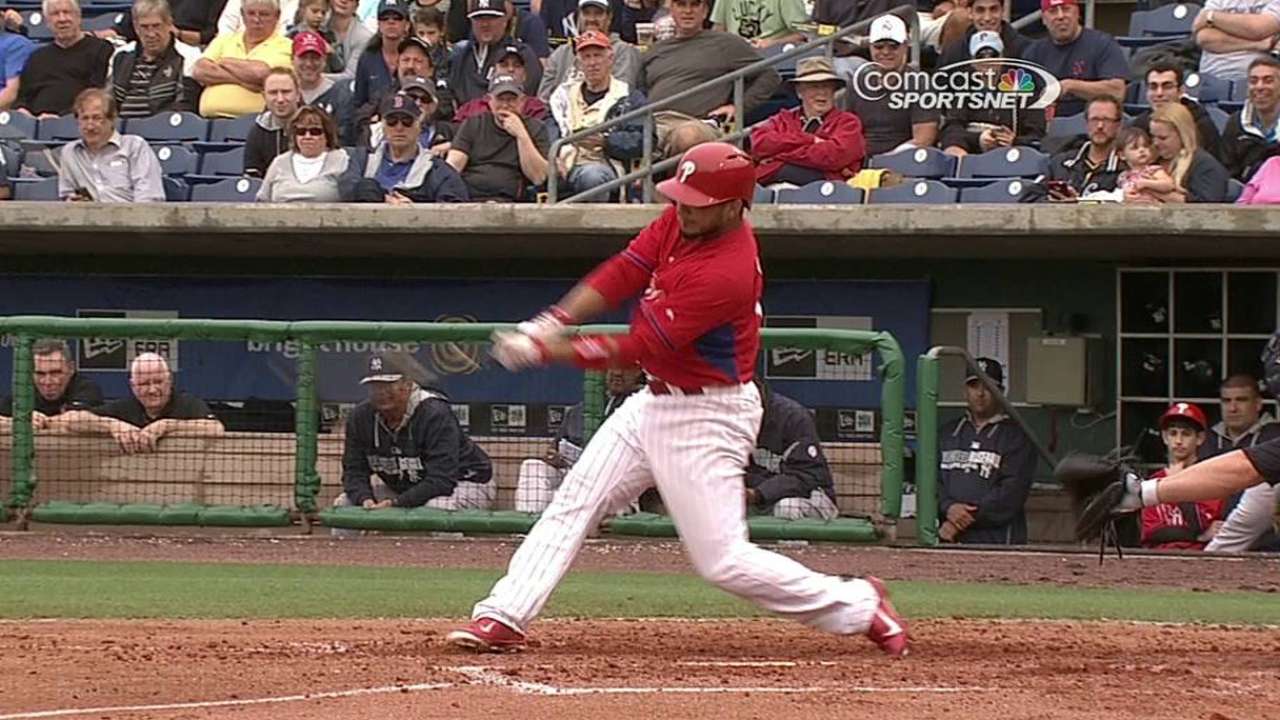 SARASOTA, Fla. -- Ryne Sandberg has been singing Freddy Galvis' praises since the offseason, when he essentially guaranteed he would make the team as a utility infielder.
Galvis went 1-for-2 with a triple, walk and RBI in Wednesday's 6-5 victory over the Orioles in a Grapefruit League game at Ed Smith Stadium. Galvis has started at shortstop the past two Grapefruit League games, and is scheduled to start there a third consecutive game Thursday against the Yankees at Bright House Field. Asked before the game, Phillies general manager Ruben Amaro Jr. is unaware of any health issue with starting shortstop Jimmy Rollins.
So is everything OK with Rollins, or is he just getting a break?
"No, he's fine," Sandberg said.
Asked if Galvis could push Rollins for playing time this season, Sandberg said, "Freddy's a guy that will get playing time at various positions. He's a guy that I like in the lineup. I feel good about what he brings to the table. The biggest thing I like is his energy and his positive influence. His positive influence on everybody that's around him."
And what has he thought about Rollins in that regard this spring?
"No comment," Sandberg said.
Todd Zolecki is a reporter for MLB.com. This story was not subject to the approval of Major League Baseball or its clubs.