Gonzalez scratched with sore right shoulder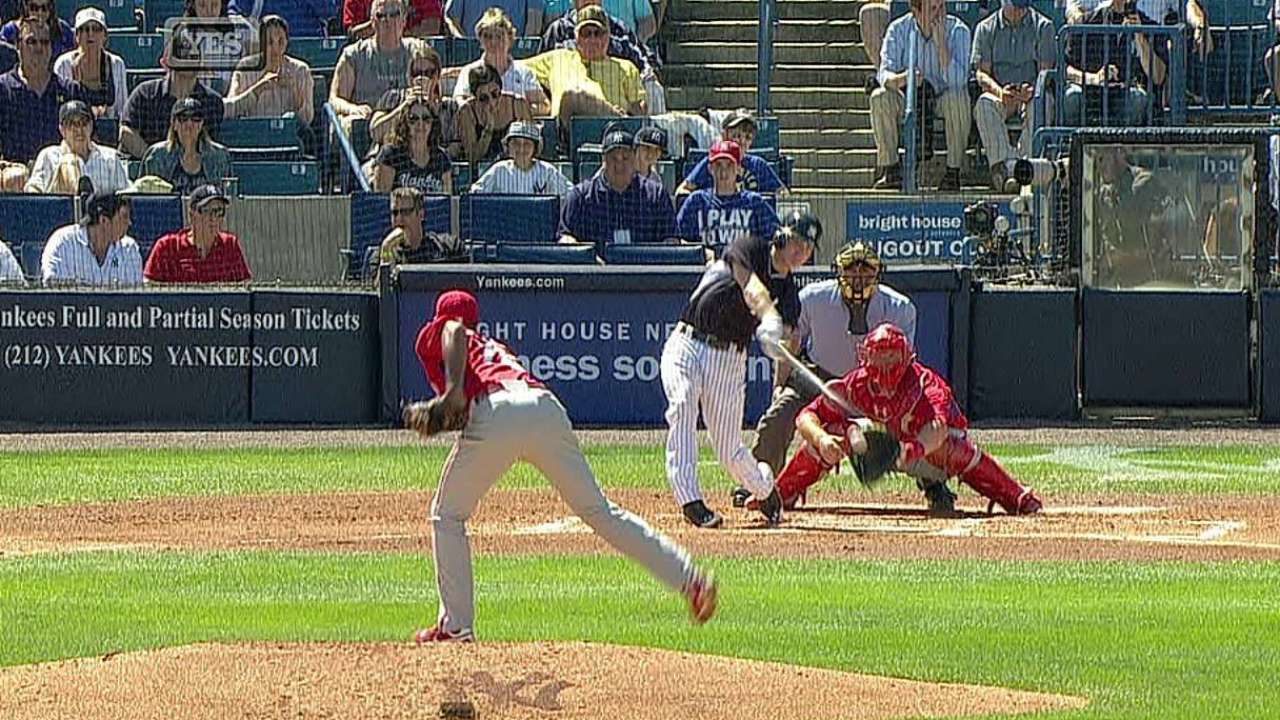 SARASOTA, Fla. -- Another week, another sore shoulder for a Phillies pitcher.
Right-hander Miguel Alfredo Gonzalez did not pitch as scheduled Wednesday in a Grapefruit League game against the Orioles at Ed Smith Stadium because he has a sore right shoulder. The Phillies said he first experienced the soreness while throwing Tuesday.
Gonzalez already has seen a doctor and will see a doctor again Thursday.
"We're always concerned about guys who are sore," Phillies general manager Ruben Amaro Jr. said. "But that's all it is right now. He is day-to-day. … He experienced some soreness in the front of his shoulder. We don't think it's anything alarming. He was feeling better today."
The Phillies are short on starting pitching depth, but it was highly unlikely Gonzalez would have opened the season in the big leagues anyway. He has not looked close to ready after signing a $12 million contract last summer. He allowed four hits, four runs and two walks in one inning Friday against the Orioles, which was the last time he pitched.
The Phillies originally agreed to a $48 million deal in July with Gonzalez, but the deal dropped $36 million following issues with his physical exam. The Phillies have said Gonzalez has been healthy since camp opened, although Amaro said the righty battled arm tightness last month.
Gonzalez joins a list of Phillies pitchers with shoulder issues: Cole Hamels, Mike Adams, Jonathan Pettibone and Ethan Martin.
Todd Zolecki is a reporter for MLB.com. This story was not subject to the approval of Major League Baseball or its clubs.