Howard bats fifth, Byrd fourth vs. right-hander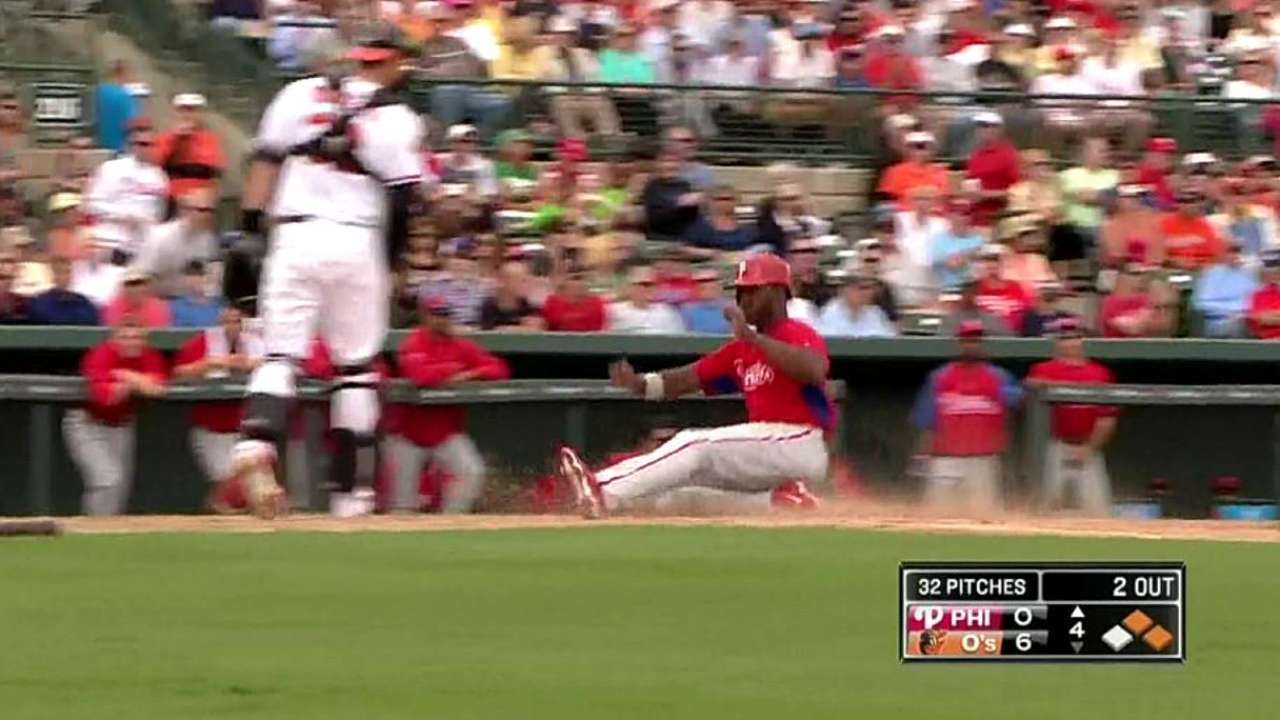 CLEARWATER, Fla. -- Phillies manager Ryne Sandberg is using Spring Training to take a look at different lineups.
He had an interesting one Monday in an 8-1 loss to the Braves at Bright House Field. He had Ryan Howard hit fifth against Braves right-hander Brandon Beachy. Marlon Byrd hit fourth.
Howard hitting fifth is noteworthy because Howard has hit fourth the overwhelming majority of his career, starting 955 games in the cleanup spot compared to 83 games in the No. 6 spot (zero times since 2006) and 68 games in the No. 5 spot (four times since 2006 and zero times since '08).
"Just to split up the left-handed bats and give another look," Sandberg said.
But would he try this during the regular season?
"That's yet to be seen," he said. "It was just something to try today in Spring Training, separate the left-handed bats, see what that looks like."
Todd Zolecki is a reporter for MLB.com. This story was not subject to the approval of Major League Baseball or its clubs.