Sandberg stresses fundamentals in morning drill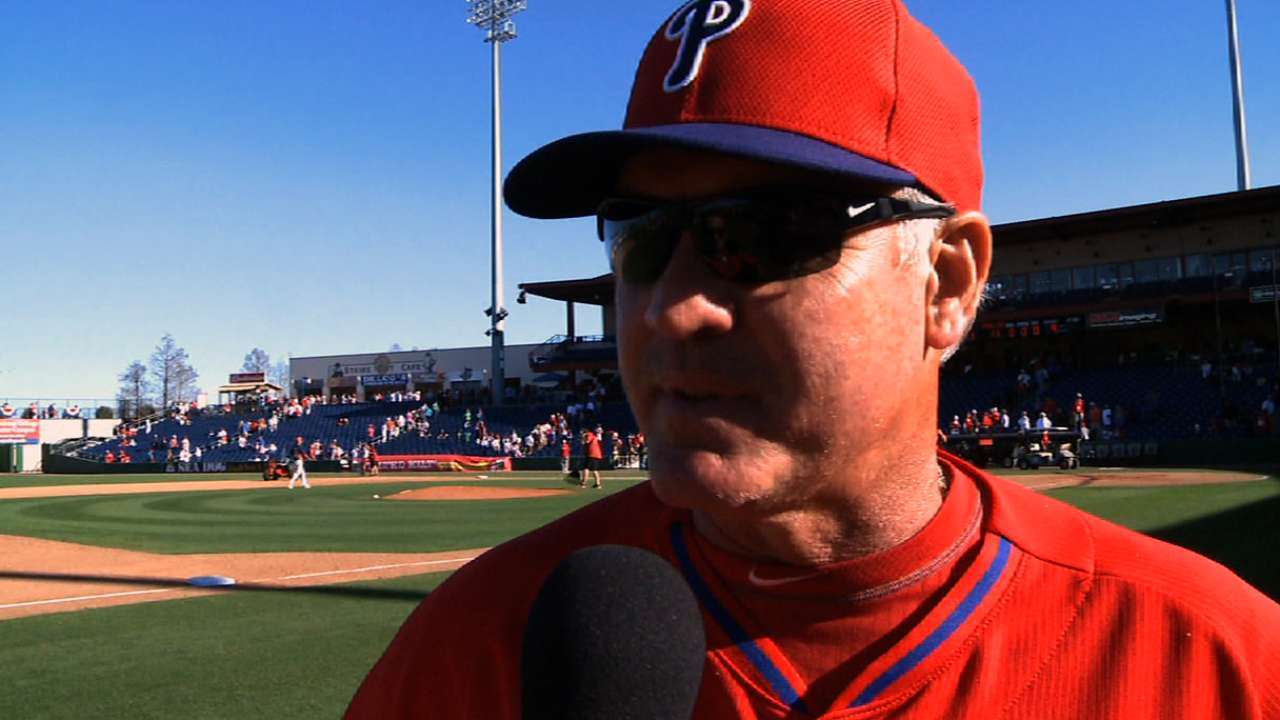 CLEARWATER, Fla. -- One day after manager Ryne Sandberg expressed disappointment in the Phillies' poor fundamentals during a loss to the Orioles, the staff and players spent part of Saturday morning working on outfield cutoffs and relays.
Coach Larry Bowa would call out the situation -- "Second and third, two outs" for example. Then a ball would be hit to the outfield and then the players had to decide how to execute the play -- what base to throw to, whether to cut it off, etc.
Sandberg said after Saturday's 11-3 win over an Astros split squad at Bright House Field that it was crucial to make a point.
"I think it's very important," he said. "[Friday's] game wasn't acceptable. We needed to do some work and I wanted to get that message across. It was a game-like drill with guys running the bases and sliding and repeating plays and stressing fundamental baseball. So I think it's very important."
Paul Hagen is a reporter for MLB.com. This story was not subject to the approval of Major League Baseball or its clubs.