Adams happy with progress after second 'pen session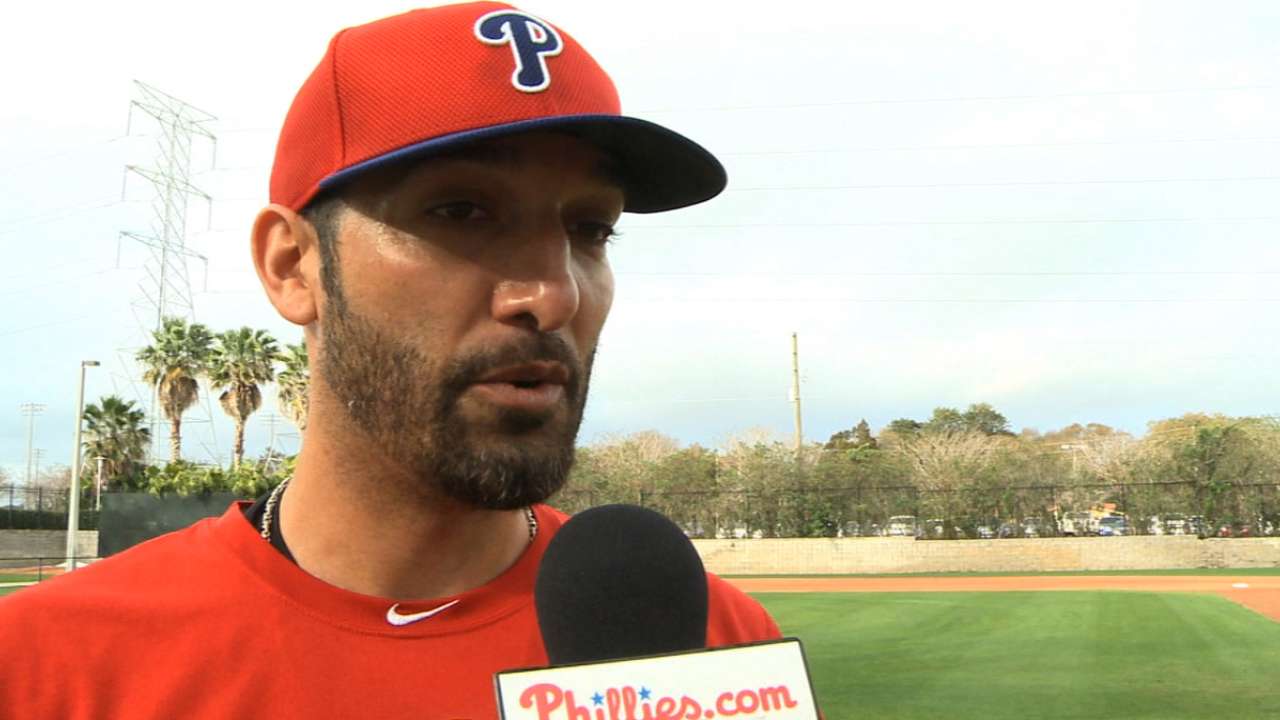 CLEARWATER, Fla. -- Setup reliever Mike Adams, who is coming off right shoulder surgery, threw off the mound for the second time Saturday morning and said he is ready to face hitters in live batting practice.
"I think it went real good -- very, very good," said Adams. "I've noticed the advances I've made over the last couple bullpens and how it's coming out of my hand. Right now, everything is going the way I'd hoped."
Adams threw on the half-field outside Bright House Field as general manager Ruben Amaro Jr., pitching coach Bob McClure, bullpen coach Rod Nichols, Triple-A Lehigh Valley pitching coach Ray Burris and Spring Training guest instructor Brad Lidge looked on.
Adams said he was much less tentative than he had been in his first side session.
"Now it's more of, 'OK, let's get this going. Let's get this done,'" Adams said. "This time it felt like it had a little more oomph to it. Now the next step is live BP, and hopefully the juices will get going with that one."
Adams is expected to face hitters for the first time Thursday.
"I have normal shoulder soreness," he said. "I'm not expecting it to be zero soreness or anything like that. When you get on the mound you're going to have some soreness. But nothing out of the ordinary.
"Everything is exactly how it should be. Tomorrow I'm sure I'll be pretty sore, but hopefully it will just be the regular pitching soreness and we'll keep going."
Paul Hagen is a reporter for MLB.com. This story was not subject to the approval of Major League Baseball or its clubs.