Sandberg, Phillies remaining patient with Gonzalez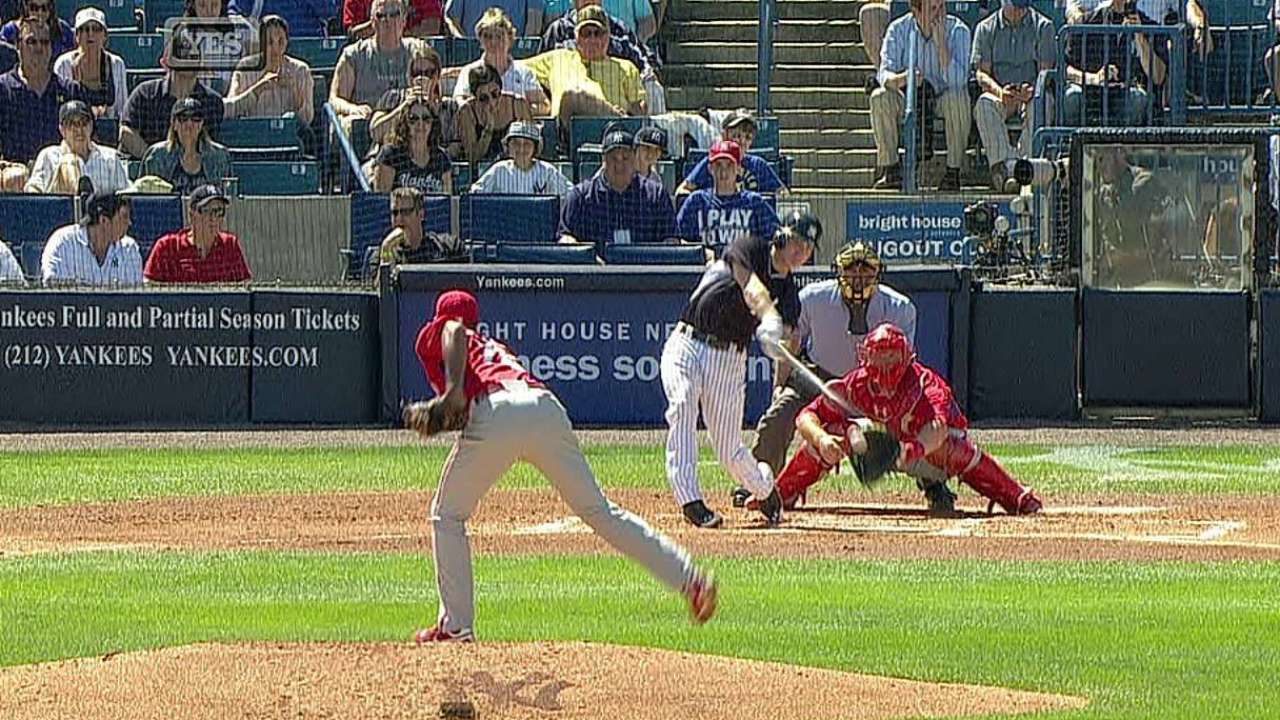 SARASOTA, Fla. -- Two Grapefruit League outings haven't made right-hander Miguel Alfredo Gonzalez any less of a mystery to the Phillies.
The Cuban defector who signed a three-year, $12 million contract as a free agent needed 31 pitches to get through the fourth inning against the Orioles in Friday's 15-4 Grapefruit League loss at Ed Smith Stadium. He allowed four runs on four hits and two walks. His spring ERA is 16.88.
Until he pitched against the Yankees last Saturday, Gonzalez had not pitched competitively since early 2012. He subsequently had elbow surgery and was held back by arm tightness earlier this spring.
"I feel better with my location," Gonzalez said through interpreter Juan Samuel, the Phillies' third-base coach. "I feel comfortable. I feel good. I know I haven't pitched a whole lot."
Ryne Sandberg said it's difficult to assess Gonzalez.
"In some ways, from the get-go, it's been a process with him. Not just to see him, but to help him along and build him up and help him get ready for a baseball season. It's still an unknown and he's still in the process of getting rust off and trying to improve quality and have some outings. But he threw too many pitches in an inning there to allow him to go back out," the manager said.
Still, Sandberg isn't ready to concede that Gonzalez, who appears to be competing for the fifth spot in the rotation, won't be ready when the season starts.
"You know what? We're just going to be slow with him and adjust to what he does, help bring him along to get him ready for a baseball season."
Gonzalez said he would have liked to have pitched more than an inning.
"I'm here to pitch, to play baseball. Whatever decision they make, I'll go along with it. I would have loved to continue, but that was their plan," he said.
Asked what he thinks his situation is, he shrugged.
"Right now, I don't know," he said.
Paul Hagen is a reporter for MLB.com. This story was not subject to the approval of Major League Baseball or its clubs.