Kendrick has better outing second time around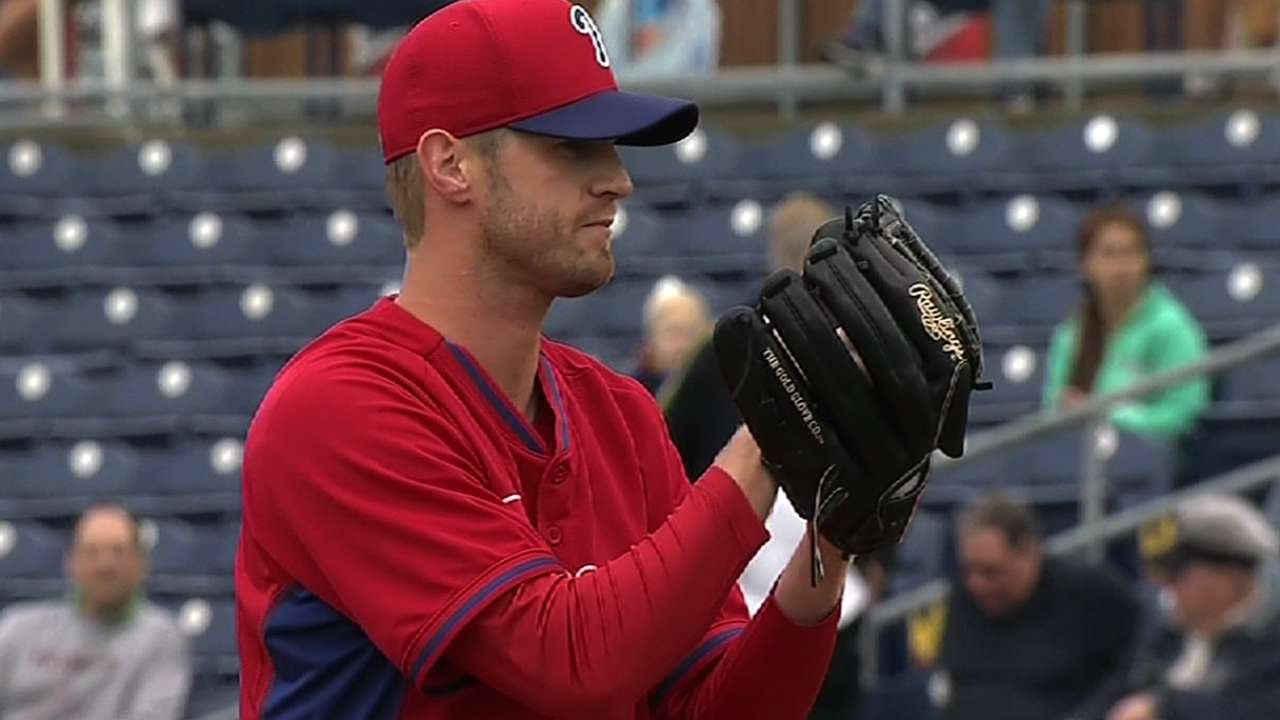 CLEARWATER, Fla. -- Kyle Kendrick promised last week he would be much better following a rocky Grapefruit League debut, which included three runs and three walks in two innings.
Kendrick fulfilled his expectations Thursday against the Yankees at Bright House Field. He allowed three hits, one run, one walk and struck out two in three innings in an improved effort.
Kendrick will pitch in a Minor League game Tuesday so he avoids facing the Atlanta Braves, a fellow National League East club.
"I'm going to work on my curveball down there," Kendrick said. "I threw some today, four or five that I was happy with today."
The Phillies need Kendrick to pitch well with Cole Hamels out. Hamels could miss April, at the very least, following another setback because of a shoulder issue.
"It's a bummer for the rotation," Kendrick said. "Cole is one of the best in the game. We're going to have to step up. I think we have the guys to do that. I just hope it's not too long. If it's a couple weeks, if it's all of April, who knows? We need him back as soon as possible."
Todd Zolecki is a reporter for MLB.com. This story was not subject to the approval of Major League Baseball or its clubs.