Phils, Braves to honor Fregosi at Bright House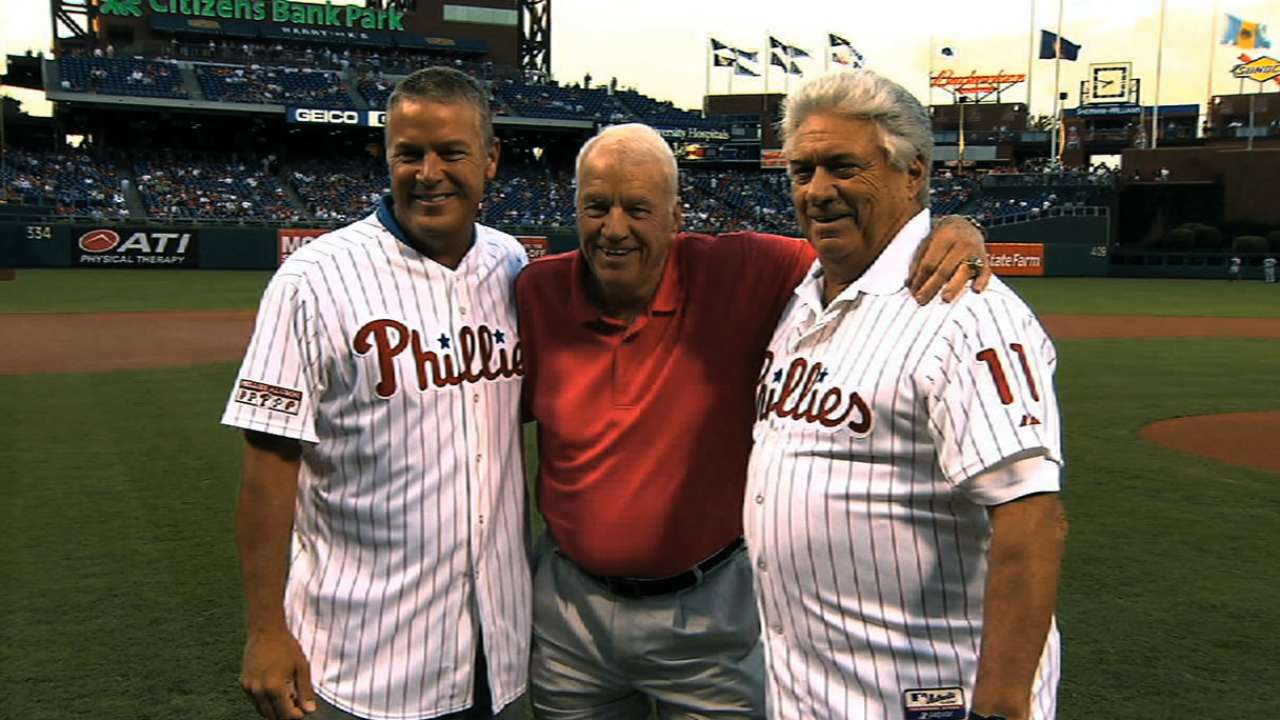 CLEARWATER, Fla. -- The Phillies and Braves will honor the late Jim Fregosi on Wednesday afternoon at Bright House Field.
Fregosi, who died last month following a stroke, managed the Phillies' 1993 National League championship team and spent the past 13 years in the Braves' front office as a special assistant to the general manager.
Fregosi's family, residents of the Clearwater area, and former teammates and players will participate in the ceremony.
Todd Zolecki is a reporter for MLB.com. This story was not subject to the approval of Major League Baseball or its clubs.