Cedeno scratched Monday with lower-back tightness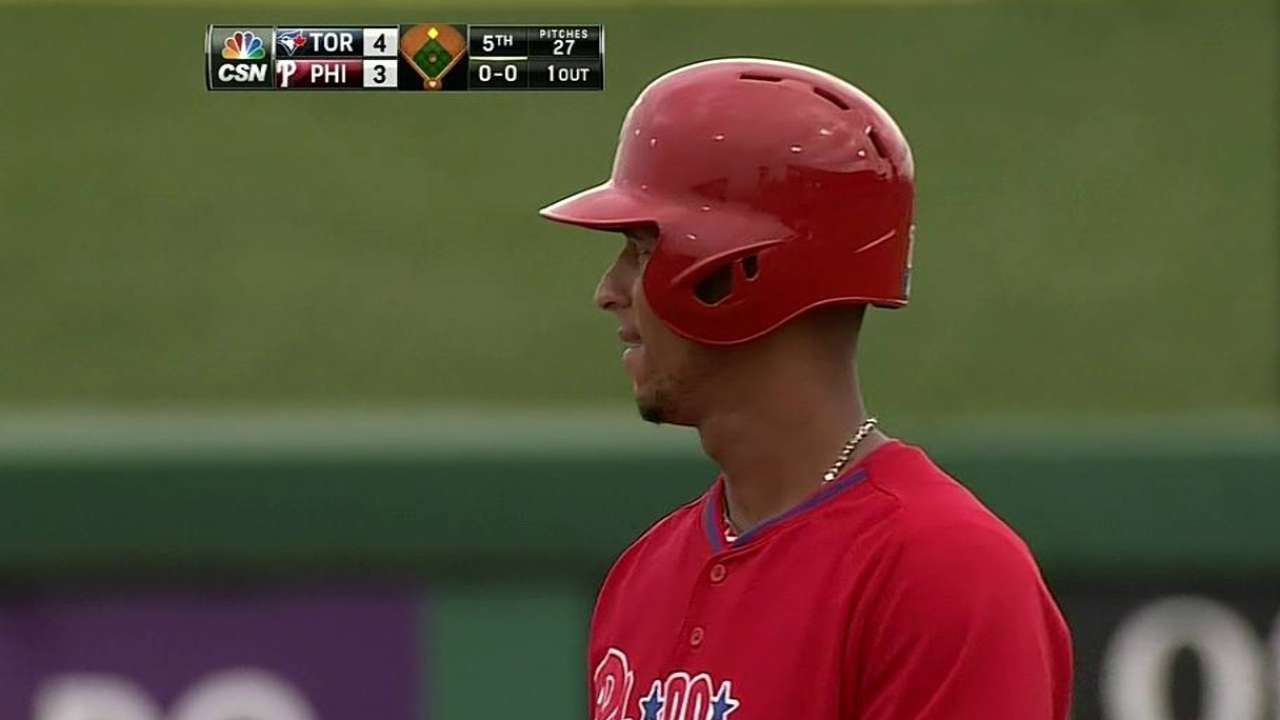 PORT CHARLOTTE, Fla. -- Ronny Cedeno has a chance to win a utility infield job, but he needs to play to have any shot at unseating Freddy Galvis or Kevin Frandsen.
He was a late scratch in Monday's 6-1 loss to the Rays at Charlotte Sports Park after feeling tightness in his lower back. He said it is the first time he has had a back issue this spring.
"I don't want to push it and get hurt," he said. "I want to take care of it, feel better in a couple days and be ready."
Cedeno, 31, has played with the Cubs, Mariners, Pirates, Mets, Astros and Padres over a nine-year career. He has hit .246 with a .644 OPS, but his value is his defense and ability to play nearly everywhere. He has spent most of his career at shortstop, but he has also played the other three infield positions, plus the outfield.
Todd Zolecki is a reporter for MLB.com. This story was not subject to the approval of Major League Baseball or its clubs.