Sandberg disappointed in attempted swipe tag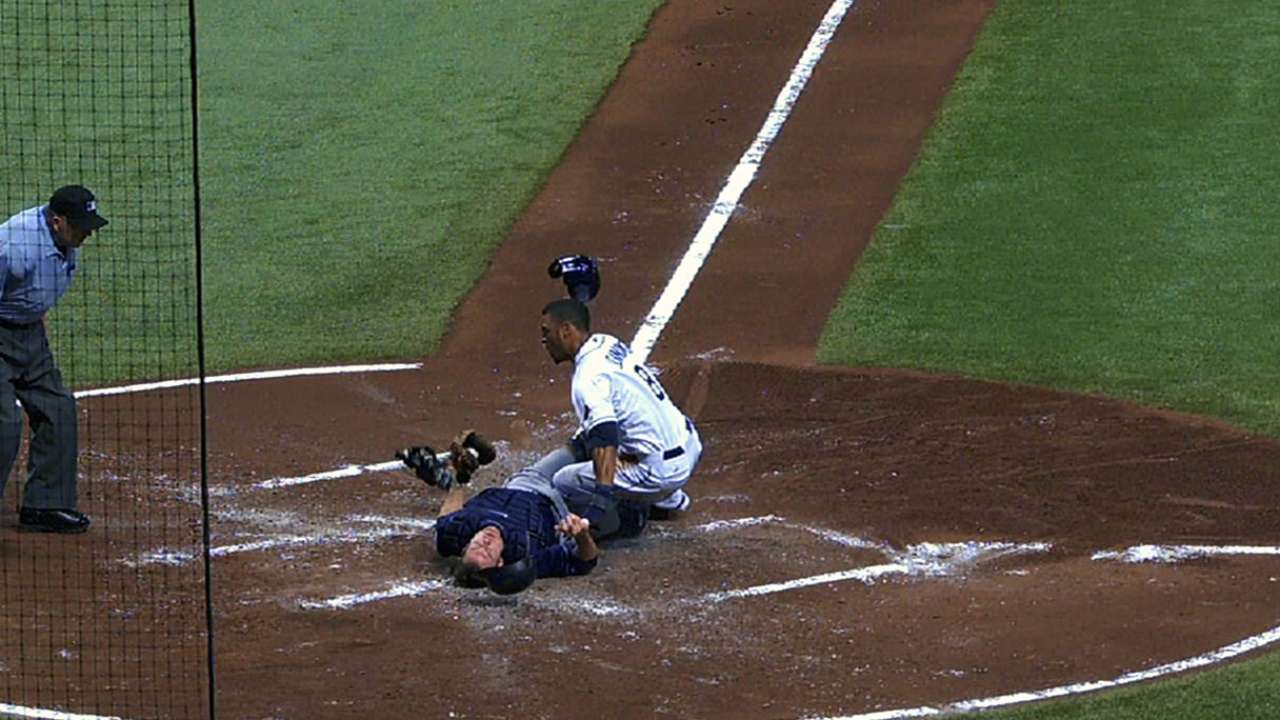 PORT CHARLOTTE, Fla. -- There are new rules about catchers blocking home plate, and the Phillies have covered how they want their catchers to handle those situations numerous times.
So Phillies manager Ryne Sandberg did not like what he saw from catcher Lou Marson in the seventh inning of Monday's 6-1 loss to the Rays at Charlotte Sports Park. Rays designated hitter Vince Belnome hit a ground ball to Phillies first baseman Darin Ruf with runners on second and third with one out. Ruf made a nice throw home and Marson was in front of the plate, but Justin Christian avoided the attempted swipe tag and scored. The inning got worse from there, with the Rays scoring four more runs.
"That's an example of how we're not going to do it," Sandberg said. "You've got the ball, you block the plate and he doesn't score. So that was an example of how not to do it. [Pitcher Michael Stutes] is out of the inning and it's a whole different thing. So that was not a good play."
Asked if catchers could still be trying to figure out the new rules, Sandberg said, "We've covered it five, six times. We've covered it for two weeks. That's a swipe tag. We don't want a swipe tag right there. He's got the ball. He's got 10 or 12 feet to play with. He's got the ball. In any situation, you block the plate. It was bad technique at home plate."
Todd Zolecki is a reporter for MLB.com. This story was not subject to the approval of Major League Baseball or its clubs.