Hamels set to face hitters after second 'pen session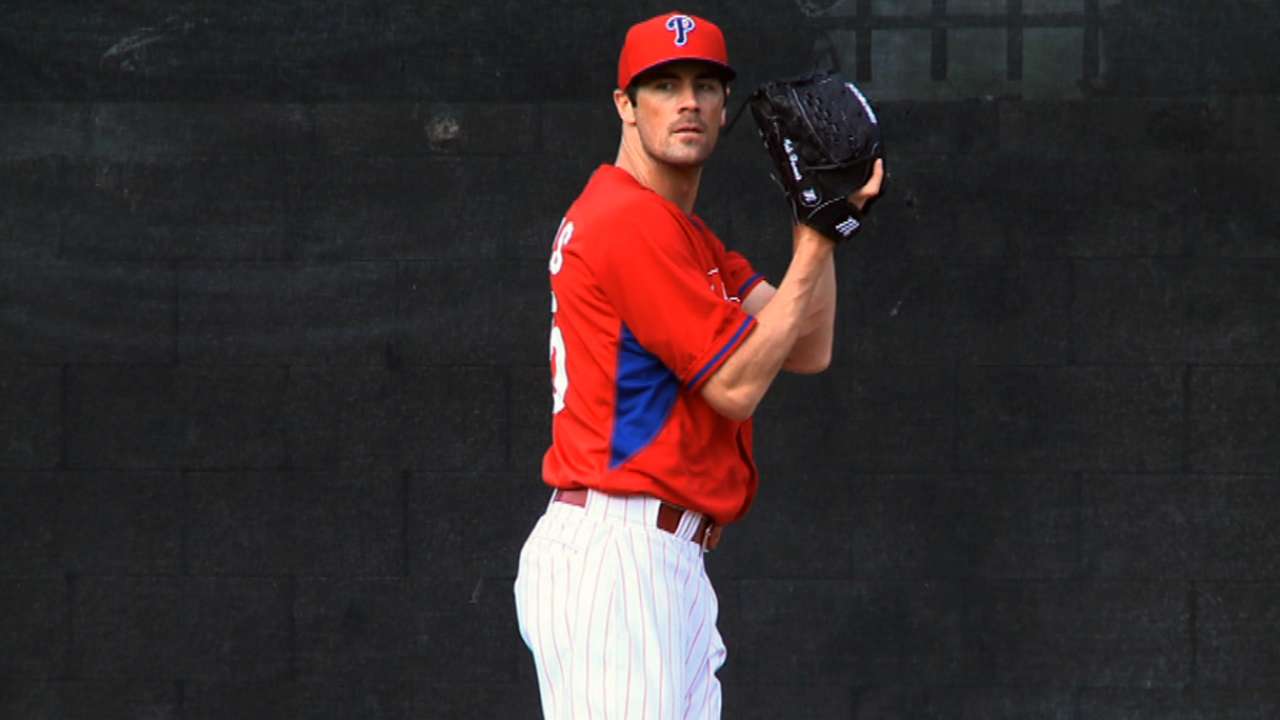 CLEARWATER, Fla. -- Cole Hamels took another step forward Saturday with his second bullpen session of the spring.
"Everything felt really good," he said at Bright House Field. "My pitches are really coming along. I'm really able to execute down in the zone. I know that's something Bob [McClure, pitching coach] preaches to everybody. I know I'm pretty good at doing that, so to get into my second bullpen and execute down in the zone, correct pitches within a pitch, having the control, it feels great."
Hamels, who has felt discomfort in his left shoulder, said he expects to face hitters in a live batting-practice session next week.
The Phillies hope that if Hamels misses time at the beginning of the season, it will be only a start or two. The Phillies do not need a fifth starter until April 14, which is 13 games into the season, so they could go with a four-man rotation if he can return by then.
Todd Zolecki is a reporter for MLB.com. This story was not subject to the approval of Major League Baseball or its clubs.