Martin experiences shoulder discomfort, will see doctor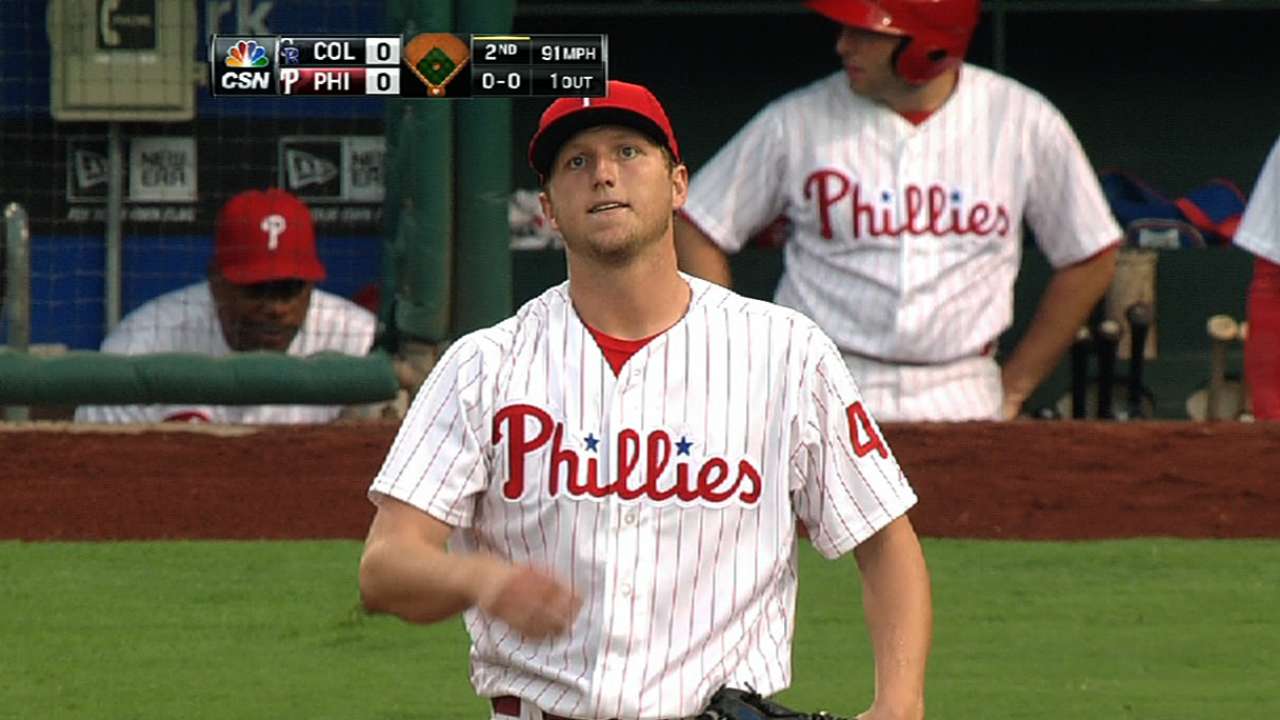 DUNEDIN, Fla. -- The Phillies could be running thin on starting pitching depth.
Cole Hamels is expected to open the season on the disabled list, although he might miss only a couple starts. Jonathan Pettibone is behind schedule after needing a cortisone injection Feb. 17 to knock out inflammation in his right shoulder. And Ethan Martin left Thursday's Grapefruit League game against the Blue Jays at Florida Auto Exchange Stadium with a right shoulder issue.
He will see a doctor Friday.
"I just felt a little discomfort warming up and after that I didn't have much on it," Martin said.
Martin's fastball averaged 93.2 mph last season, according to FanGraphs. It hit 85 mph Thursday.
"Obviously, I'm concerned, no matter what happens," he said. "It's frustrating. I feel like I worked out and did everything I needed to do to prepare to get here. But who knows, it might be something tomorrow where I'm able to get back up and going. We'll find out in the morning."
"He didn't feel anything when he was actually pitching," Phillies manager Ryne Sandberg said. "Almost like dead arm symptoms at that point. Pain free, but the velocity was not there."
If Hamels opens the season on the DL, it leaves Cliff Lee, A.J. Burnett, Kyle Kendrick and Roberto Hernandez as healthy starters in the rotation. If Pettibone and Martin cannot be ready by Opening Day, the starting pitching depth falls to Miguel Alfredo Gonzalez, B.J. Rosenberg, Jeff Manship, Sean O'Sullivan and David Buchanan.
The Phillies could go with just four starters until Hamels returns, but a lack of starting pitching depth is never a good thing.
"It's a concern to have a couple guys banged up a little bit with the starting pitching," Sandberg said. "Hamels has come along fine. But it's just a concern with Ethan. But we'll just wait and see what turns up tomorrow after he gets checked out."
Todd Zolecki is a reporter for MLB.com. This story was not subject to the approval of Major League Baseball or its clubs.