Chooch hopes to start rehab stint next week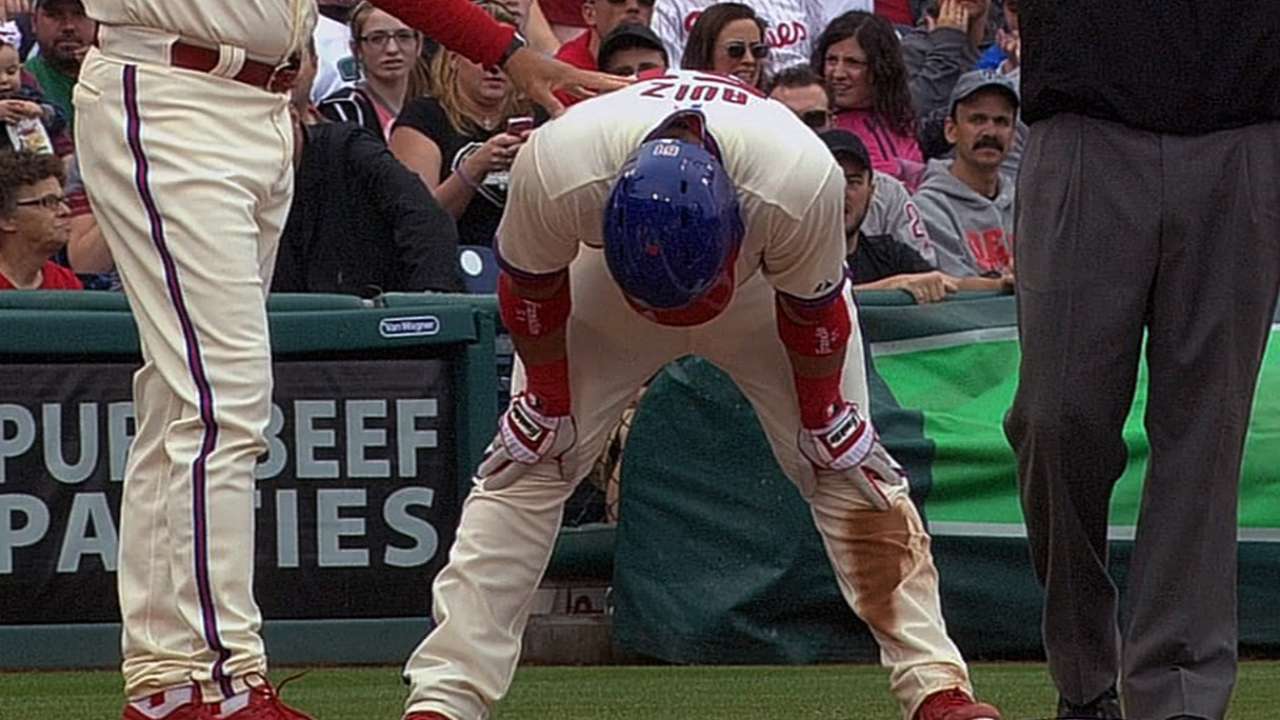 PHILADELPHIA -- It is hard to believe, but it has been six years since Shane Victorino hit a memorable game-winning home run in the ninth inning on Shane Victorino Figurine Day at Citizens Bank Park.
The Phillies celebrated Carlos Ruiz Bobble Figurine Day on Tuesday at the Bank, but there would be no late-inning heroics for Chooch.
Ruiz has been on the disabled list since May 20 because of a strained right hamstring. But Ruiz said Tuesday afternoon he is feeling much better, and after traveling with the team to Milwaukee this week, he hopes to begin a rehab assignment next week with Double-A Reading or Triple-A Lehigh Valley.
If that happens, the catcher said he hopes to be back in the Phillies' lineup by the beginning of the team's next homestand, which begins June 17.
"So far, it's real good," Ruiz said. "Yesterday, I was running and I was real happy because I don't feel anything. Today was the first day that I could swing in the cage and off the tee with soft toss and taking [batting practice]. It was almost full and regular BP. It feels good. I feel real close."
Ruiz is hitting .235 (12-for-51) with two doubles and two RBIs in 16 games. Backup catcher Erik Kratz is hitting .238 (29-for-122) with three doubles, seven home runs and 17 RBIs in 38 games.
Todd Zolecki is a reporter for MLB.com. This story was not subject to the approval of Major League Baseball or its clubs.