Papelbon too sick to appear in save situation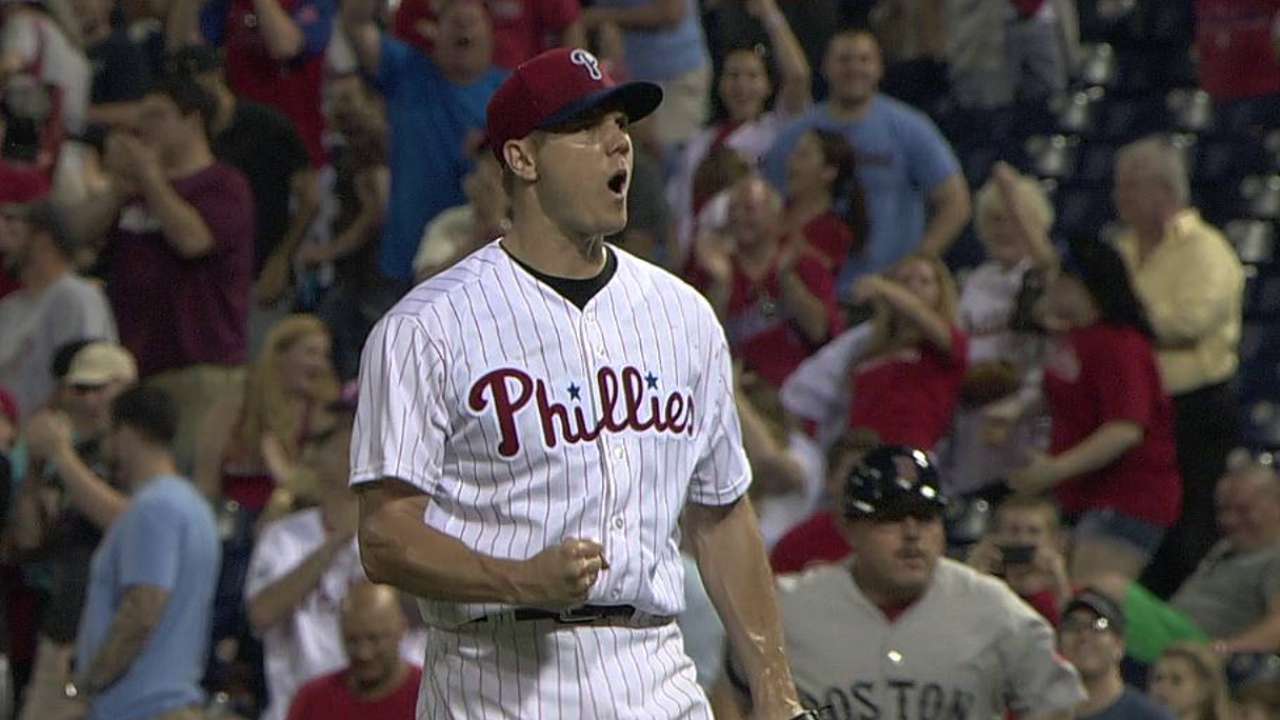 PHILADELPHIA -- Phillies closer Jonathan Papelbon, who is a perfect 11-for-11 in save opportunities this season, walked into the clubhouse at Citizens Bank Park before Sunday's game against the Brewers.
The problem was that he walked out of the clubhouse before the game was over.
"He's very sick," Charlie Manuel explained after the Phillies held on for a 7-5 win. "He was sick and we didn't have him or [setup man Mike] Adams.
Papelbon also was ill in Spring Training, so the manager was asked if he was concerned.
"I'm concerned about our closer any time that he's sick. We're supposed to have the best doctors in the world and they are definitely looking at him. Hopefully we can get him well as soon as possible," Manuel said.
For most of the muggy afternoon, it looked as though it wouldn't matter. Starter Cliff Lee was rolling along with a 7-0 lead going into the eighth. But Lee began experiencing cramps and had to leave with a run in and two runners on. Both scored, and so did Aramis Ramirez, who reliever Justin De Fratus walked before giving up a triple to Jonathan Lucroy.
That created a save situation and Manuel had to turn to left-hander Antonio Bastardo, who allowed the first three batters he faced to reach base before settling down and pitching out of trouble, while allowing just one run.
Paul Hagen is a reporter for MLB.com. This story was not subject to the approval of Major League Baseball or its clubs.