Manuel hesitates to use pitchers as pinch-runners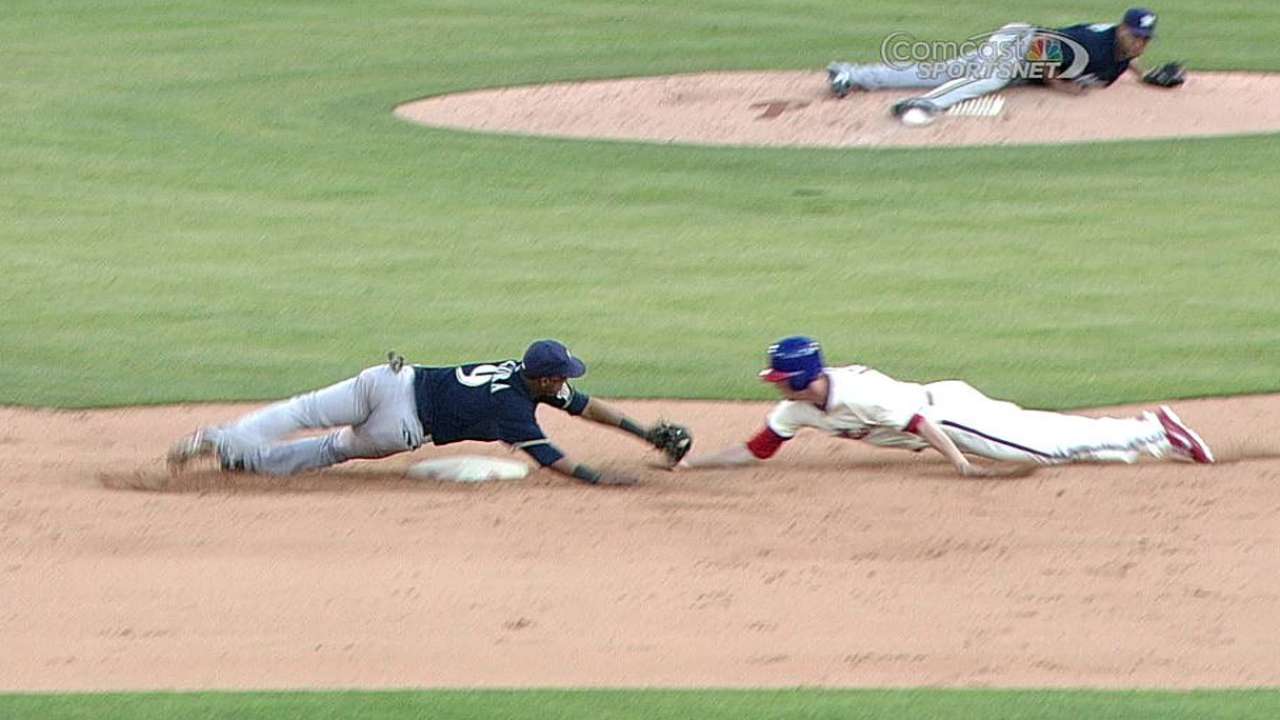 PHILADELPHIA -- Twice this season, Charlie Manuel has used a pitcher as a pinch-runner in crucial, late-inning situations: first Cliff Lee on May 19, and then Kyle Kendrick on Saturday. Both times, the pitcher has been picked off.
The Phillies manager said Sunday it's not a strategy he likes to use, but he noted that sometimes there isn't much choice.
"I don't like to use a pitcher to pinch-run," Manuel said. "The danger of it is because if they get any kind of a lead at all, they're not used to having to go back to first base. They're not used to a pitcher trying to pick them off. They're not used to getting leads and they don't know how much [of a] lead to get.
"And they don't slide a whole lot. That's a big thing, too. Therefore, I have a hard time using them. But when you get into a pickle like we were in [Saturday], that's something you have to learn from ... . The ones that become decent baserunners are the ones that don't even get a lead, because they don't even draw throws. The pitchers and the catchers, they think if a pitcher is down there running, they don't have to hold him on or throw down there. But you see one getting a lead, there's a good chance you can pick him off. I've always thought that."
Paul Hagen is a reporter for MLB.com. This story was not subject to the approval of Major League Baseball or its clubs.