Rollins starts Sunday with sore right foot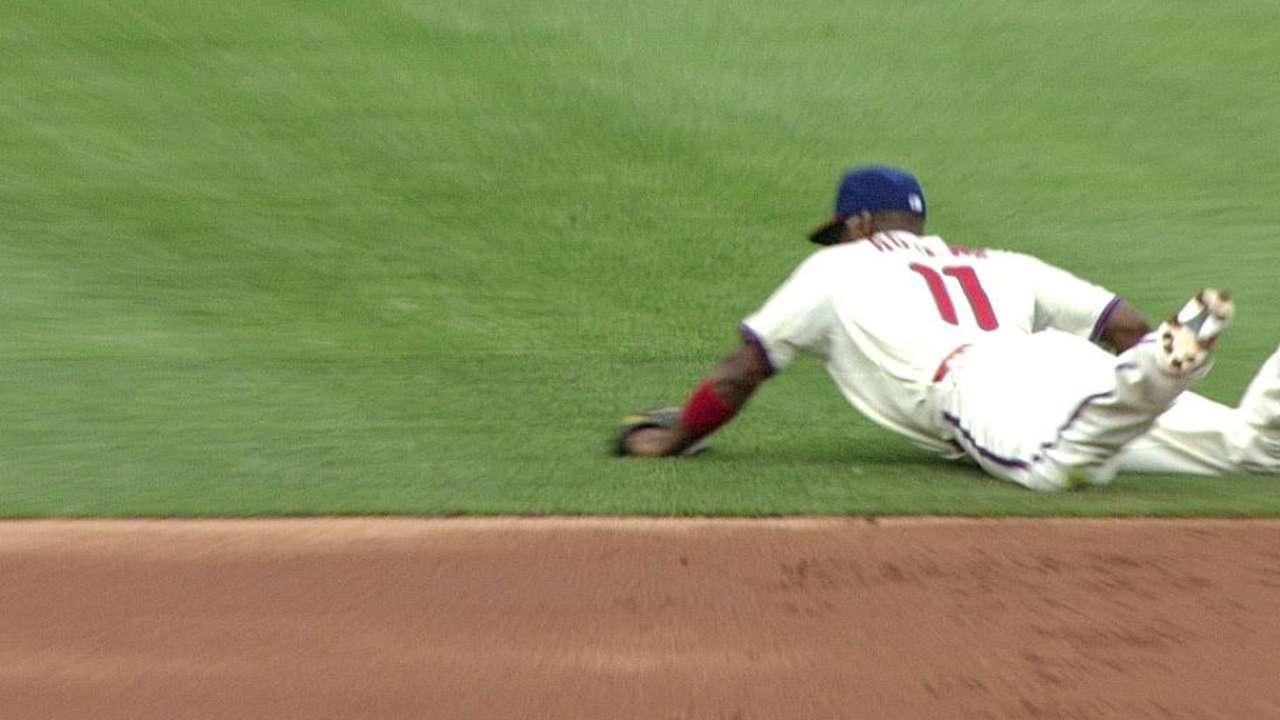 PHLADELPHIA -- Two hours before Sunday's game, Phillies bullpen coach Mick Billmeyer was writing the starting lineup in green ink on the dry erase board just inside the clubhouse door. He was almost finished when shortstop Jimmy Rollins snuck up behind him and erased the whole thing.
Billmeyer would have had to start over anyway. The original batting order didn't include Rollins after he didn't start Saturday with a sore foot. He later contributed a pinch-hit single, but he had to leave the game for a pinch-runner.
That was a dramatic recovery, but Rollins didn't stop there. Batting third on Sunday, he doubled his first time up and scored. In the second inning inning, he singled and scored again.
Charlie Manuel said he had assumed, since Rolins was limping so badly on Saturday, that he wouldn't be able to play Sunday.
"He walked in and told me that he could play," Manuel said. "I didn't go ask him. I just sat him out. Then he told me he could play and I put him in the lineup."
Rollins wasn't the only member of the Phillies' walking wounded to contribute. First baseman Ryan Howard, who has been hobbled by a sore knee, walked and scored in the first and drove in a run with a sacrifice fly in the second.
Paul Hagen is a reporter for MLB.com. This story was not subject to the approval of Major League Baseball or its clubs.