Phillies mull options for first-round Draft pick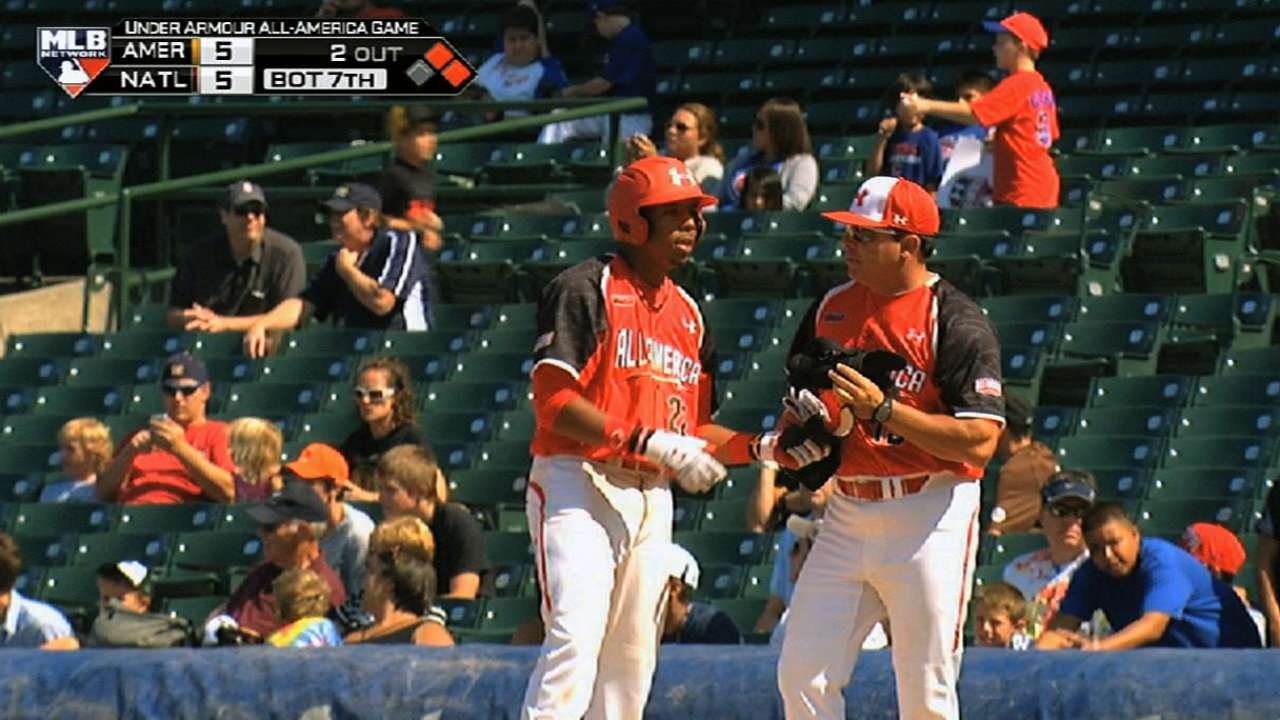 PHILADELPHIA -- With the 2013 First-Year Player Draft quickly approaching, the Phillies find themselves with something they did not have last year: a first-round pick.
The Phillies have the 16th overall pick in the Draft, which will begin on Thursday, after not having a pick until the second round in 2012 after signing Jonathan Papelbon as a free agent before the '12 season. Assistant general manager of amateur scouting Marti Wolever said he thinks the team can select a very good player with its mid-first round pick.
"We got a couple of kids who we really have a lot of interest in that I think could make their Major League careers here long ones, hopefully, and successful ones," Wolever said.
Last season, the Phillies scooped up high school pitcher Shane Watson with the 40th overall pick, and grabbed Mitch Gueller, another high school arm, 14 selections later. Watson is currently with Class A Lakewood, while Gueller played in the Gulf Coast League in 2012.
Wolever noted that he has heard people recognize the Phillies as a team that often goes after "high-ceiling" athletes. While he said he does like those types of athletes, the organization is also looking for young players with good character.
"I've been here a long time, and I'm a huge believer in makeup," Wolever said. "I think guys with makeup have the chance to be what they're supposed to be."
Stephen Pianovich is an associate reporter for MLB.com. This story was not subject to the approval of Major League Baseball or its clubs.