'Incredible Hulk' delivers first pitch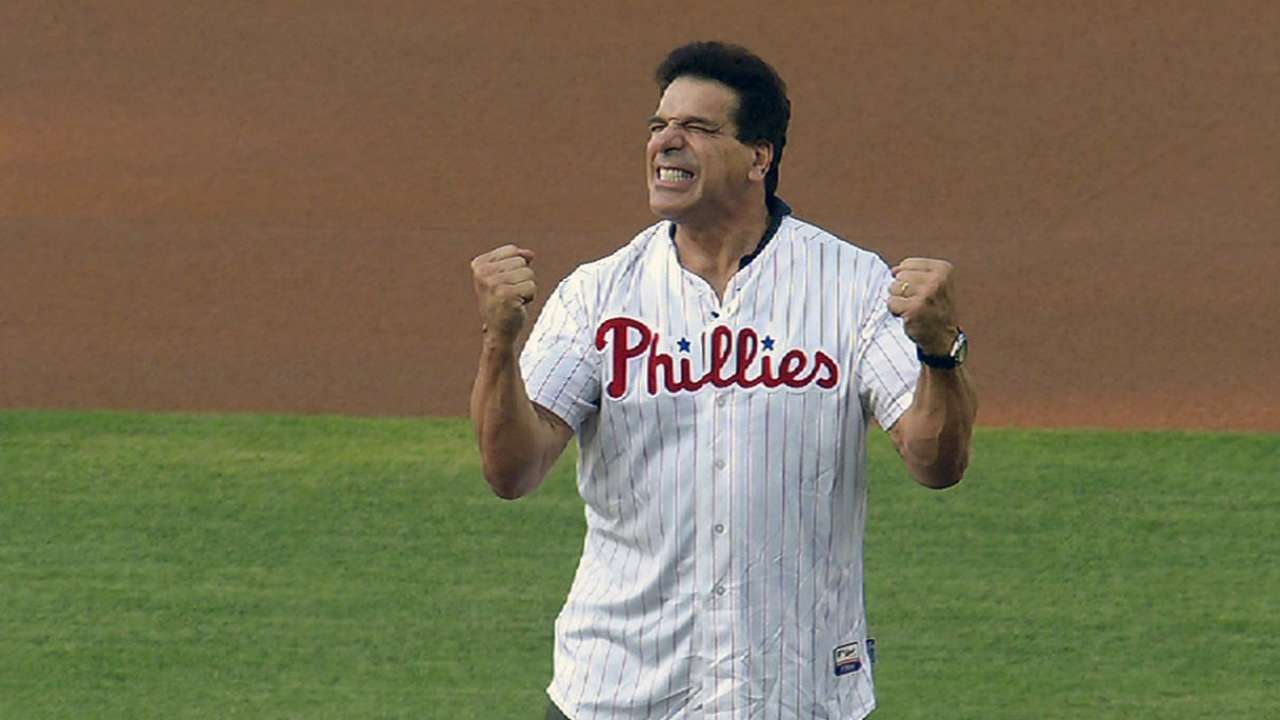 PHILADELPHIA -- The Phillie Phanatic was not the only one who's famous for being big and green at Citizens Bank Park on Thursday night.
Lou Ferrigno, the "Incredible Hulk" actor and body builder, was on hand to throw out the ceremonial first pitch before the Phillies faced the Red Sox.
"I'm just hoping to get the ball straight in," Ferrigno said before the game. "I don't want to knock the catcher down."
Crowned Mr. Universe at age 20, Ferrigno does have baseball ties. The Brooklyn, N.Y., native said he grew up rooting for the Yankees and played the sport for about 10 years.
Ferrigno is in town for the 2013 Wizard World Philadelphia Comic Con, and before the game he got his customized jersey signed by a few players as well as Phillies manager Charlie Manuel.
The literal hulking man said he still gets recognized "all day long, everywhere," but he does not mind the attention.
"I'm happy here, because I'm supporting Philly," Ferrigno said. "We also have this convention, and everyone came up to me and was excited, wanting me to sign autographs."
Todd Zolecki is a reporter for MLB.com. Stephen Pianovich is an associate reporter for MLB.com. This story was not subject to the approval of Major League Baseball or its clubs.