Young on bereavement list; prospect Hernandez up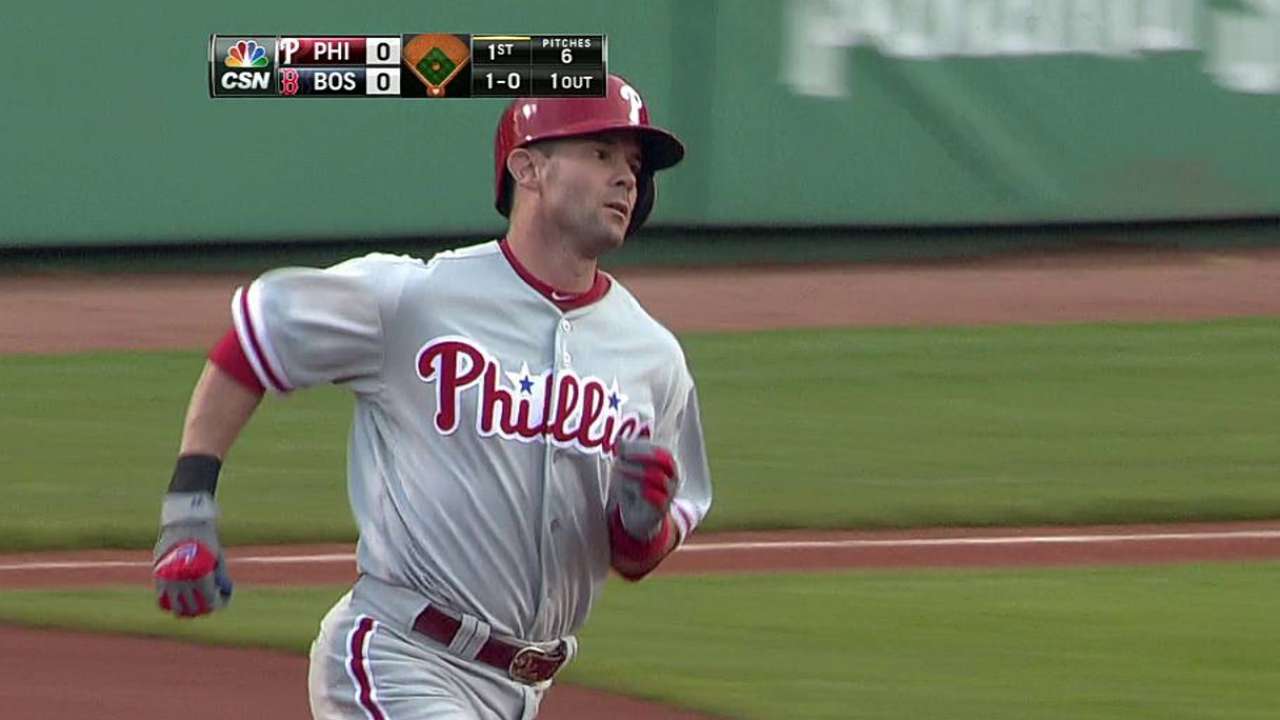 PHILADELPHIA -- The Phillies placed Michael Young on the bereavement list Wednesday.
He must miss a minimum of three days. He can miss a maximum of seven.
The Phils recalled Triple-A Lehigh Valley second baseman Cesar Hernandez to take his place for a few days.
"He's the best player we have available at that position," general manager Ruben Amaro Jr. said about Hernandez. "He gives [manager] Charlie [Manuel] some versatility, a chance to play the guy."
Manuel had Freddy Galvis at third base and Kevin Frandsen at second base Wednesday against the Red Sox at Citizens Bank Park. If Hernandez gets a start before Young returns, he would start at second base with Galvis likely starting at third.
Hernandez was hitting .308 with five doubles, six triples, two home runs, 18 RBIs, 15 stolen bases and an .815 on-base-plus-slugging percentage in 210 plate appearances with the IronPigs.
"He's played very well," Amaro said. "He's playing a lot more confidently. Last year, when he played at [Double-A] Reading, he really started to gain confidence and believe in his abilities. He's got some talent. He runs well. He's a switch-hitter. He's not a Punch and Judy -- he can hit the ball into the gaps from time to time. He's a pretty good baserunner. He can steal bases. He's a guy that, frankly, I like quite a bit. It's taken a little bit of time for some of his talents to come out. He's played very, very well this year so far."
Hernandez is unlikely to get a good look with Young expected back, but should the Phillies be sellers before the July 31 Trade Deadline, he could get a chance to prove himself as the team thinks about its 2014 roster. Chase Utley is a free agent following the season.
"He knows he means a lot to us and what we think of him," Amaro said of Hernandez. "I don't know how many opportunities he'll have to play. Hopefully it gives us a chance to see what he can do. You never know how guys are going to react their first time in the big leagues. But he's a talented kid."
Todd Zolecki is a reporter for MLB.com. This story was not subject to the approval of Major League Baseball or its clubs.