Phillies estimate mid-June return for Utley
Second baseman still dealing with soreness in strained right oblique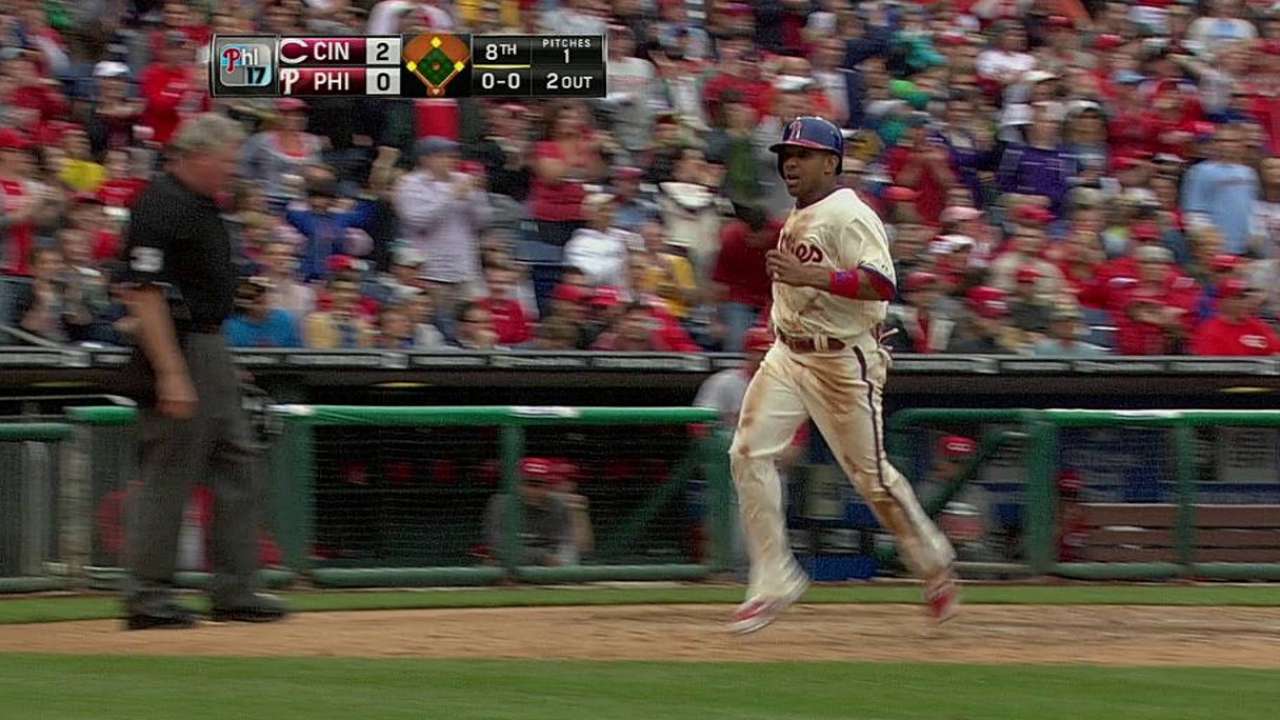 PHILADELPHIA -- The Phillies said last week Chase Utley's strained right oblique would take two to four weeks to heal.
They were optimistic he would need just two.
But Utley still feels soreness in the oblique, so the club said Wednesday he is going to need more time than that. The club estimates he will be back sometime in mid-June.
"It's just an injury that's tricky, so we have to be real careful with it," Phillies general manager Ruben Amaro Jr. said at Citizens Bank Park. "He still feels tenderness in there, so we've got to be careful not to let it get to the point where it becomes even more of an injury. We'll just slow play him until he's ready."
Asked if Utley had a setback, Amaro said, "No, not to my knowledge he hasn't had a setback. He's just still tender."
Utley injured himself May 21 during batting practice at Marlins Park, which makes the four-week mark for the recovery June 18. He is eligible to be activated June 5, but that won't happen. But Amaro said Phillies physician Michael Ciccotti told him that Utley is doing very well.
Todd Zolecki is a reporter for MLB.com. This story was not subject to the approval of Major League Baseball or its clubs.