X-rays negative after Revere slams into wall on catch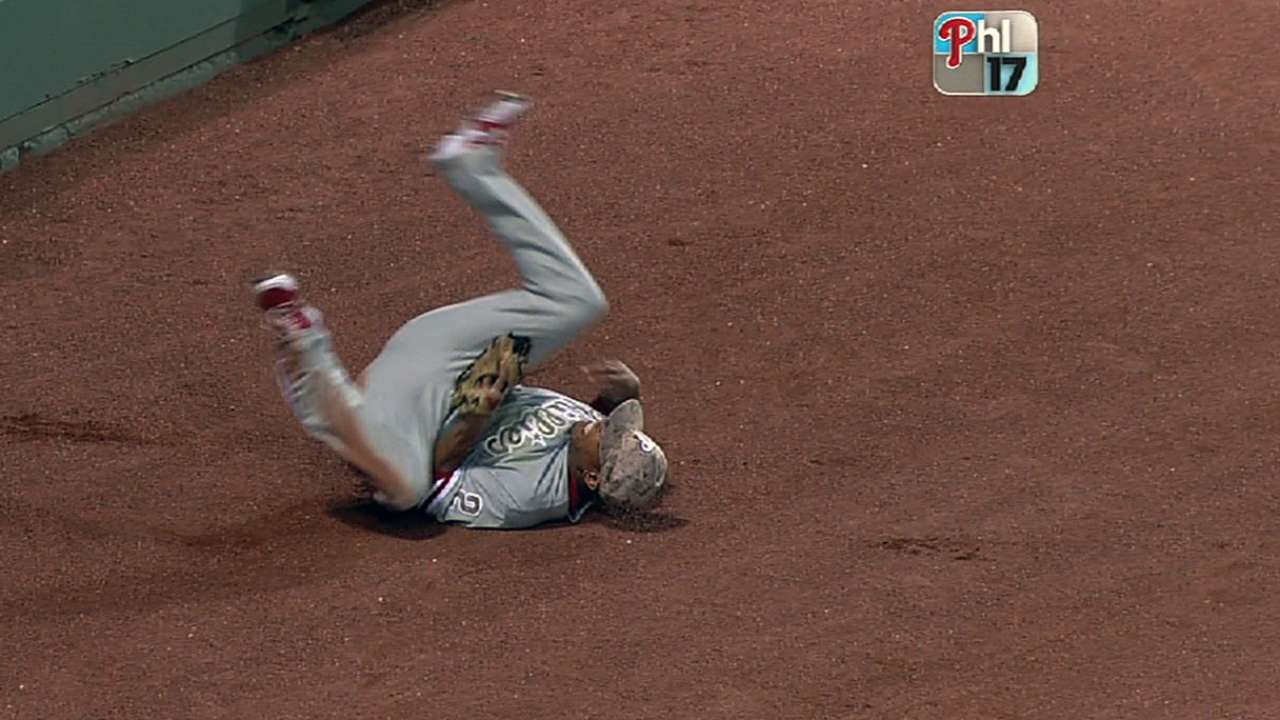 BOSTON -- Phillies center fielder Ben Revere made a spectacular over-the-shoulder catch in center field in the fourth inning on Monday at Fenway Park, but crumpled to the ground as he jammed his left elbow into the metal fence.
He remained in the game and said X-rays were negative.
"We're going to see how it feels tomorrow," Revere said following the 9-3 loss to the Red Sox. "They said there was no severe damage or nothing. To the bone, nothing. But I just kind of hit the cage door out there. I thought I was going to hit the pad. It kind of caught me off guard. My elbow ran into it. May be a little sore. But it's nothing serious."
Revere went 2-for-4 with a walk in the leadoff spot. The catch could have been a game changer on another day, except the Phillies trailed 6-1 at that point.
"Luckily, I've got strong enough bones," Revere said. "If it was somebody else it may have been bad, but luckily it wasn't serious."
Todd Zolecki is a reporter for MLB.com. This story was not subject to the approval of Major League Baseball or its clubs.