Cloyd looking forward to facing Sox at Fenway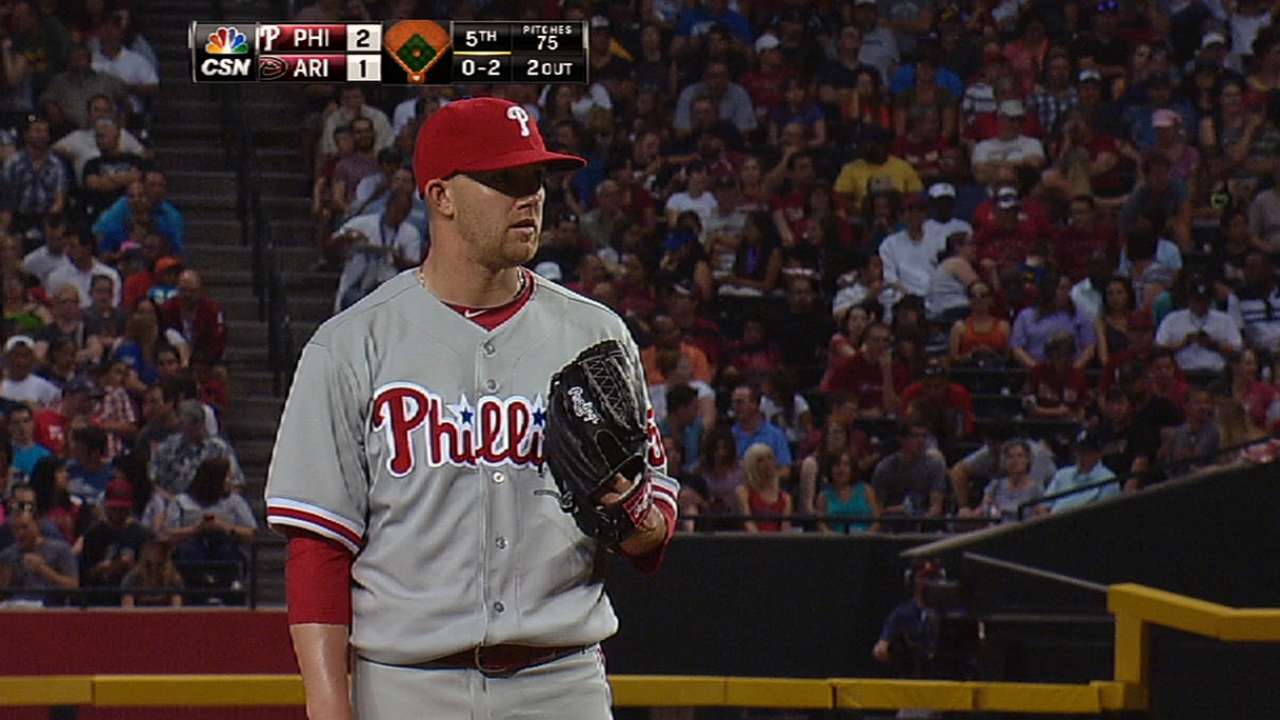 WASHINGTON -- When Phillies right-hander Tyler Cloyd was recalled from Triple-A Lehigh Valley to start this past Tuesday in Miami, he looked ahead and saw that he would be in line to take the ball again on Monday in Boston. He quickly passed along that news to his older brother, Troy, as the two of them had grown up as Red Sox fans despite living in Nebraska.
"Right when I got called up, I told him and said, 'If I stay up, I'll be able to go to Boston and pitch the first game there,'" Cloyd said. "So I kind of rubbed it in a little bit."
Cloyd and his brother always had wanted to take in a game at Fenway Park but never got the chance. Now the 26-year-old will get the chance to pitch there, in only his ninth Major League start and third this season.
"To go there and actually be able to pitch, it's going to be fun," Cloyd said. "I'm definitely looking forward to it. Hopefully I'll go there and keep going with this success."
Cloyd is 1-0 with a 2.70 ERA over his first two starts as he fills in for the injured Roy Halladay. Although this outing might have some extra excitement attached to it, he is trying to take it in stride.
"You can imagine how loud it gets there, and that atmosphere, obviously, is always great," Cloyd said of Fenway. "Every game, you've got to just cool your emotions and just go out and pitch. It's just another baseball game, just a different atmosphere."
Although Cloyd's brother recently welcomed a baby girl and won't be able to make the trip to Boston, Tyler knows his brother is excited about his opportunity.
The two of them grew up as huge baseball fans. They loved to watch the Braves' pitching staff when it included Greg Maddux, Tom Glavine and John Smoltz, but their team was the Red Sox. He still remembers them watching the 2004 World Series, when Boston snapped its long championship drought.
"It was crazy," Cloyd said. "It was a fun time to sit there with him and see that happen."
Andrew Simon is a reporter for MLB.com. Follow him on Twitter @HitTheCutoff. This story was not subject to the approval of Major League Baseball or its clubs.