Kratz: 'No ill effects' from collision at plate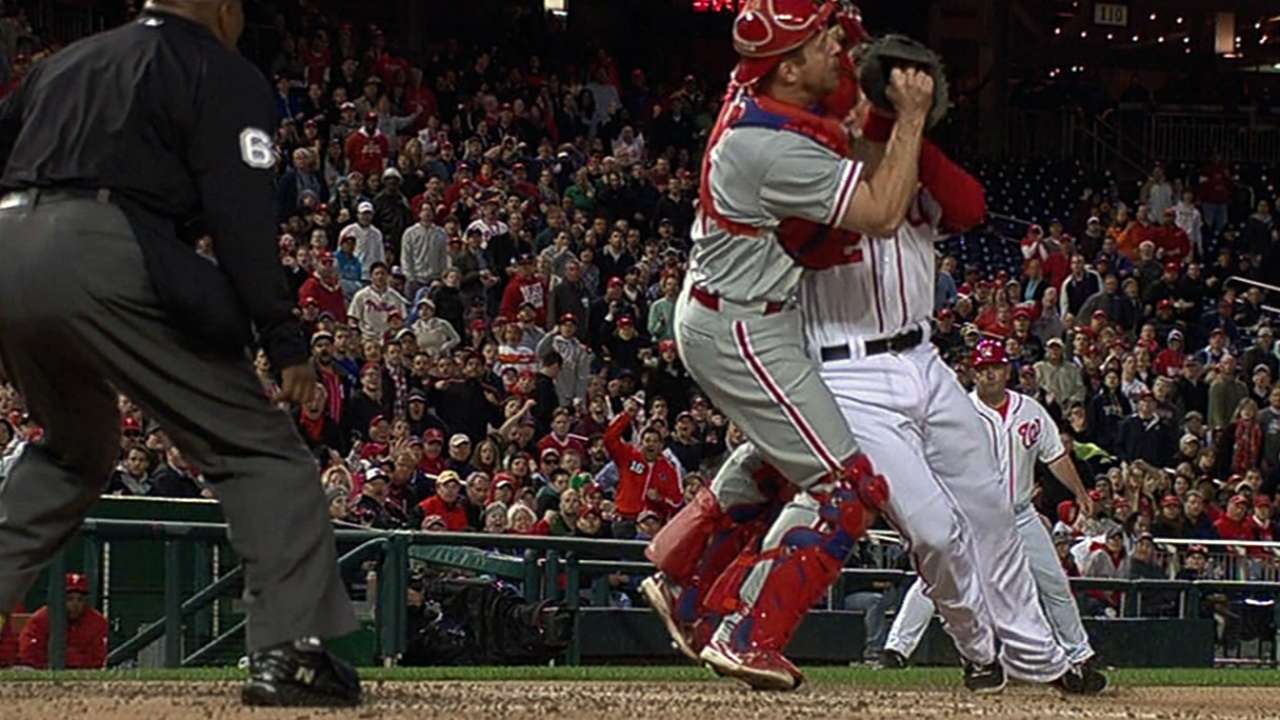 WASHINGTON -- A big collision at home plate?
Yeah, no big deal.
Phillies catcher Erik Kratz brushed off his collision with Tyler Moore in the fourth inning in Friday's 5-2 loss to the Nationals at Nationals Park. Kratz was standing in front of the plate when he took the throw from center fielder Ben Revere. Moore ran hard into Kratz, who held onto the ball.
Phillies manager Charlie Manuel said Kratz sustained a few bruises, but Kratz said those bruises on his right leg came from foul tips behind the plate.
"No ill effects," Kratz said.
Todd Zolecki is a reporter for MLB.com. This story was not subject to the approval of Major League Baseball or its clubs.