Galvis slides up in order, Revere slides down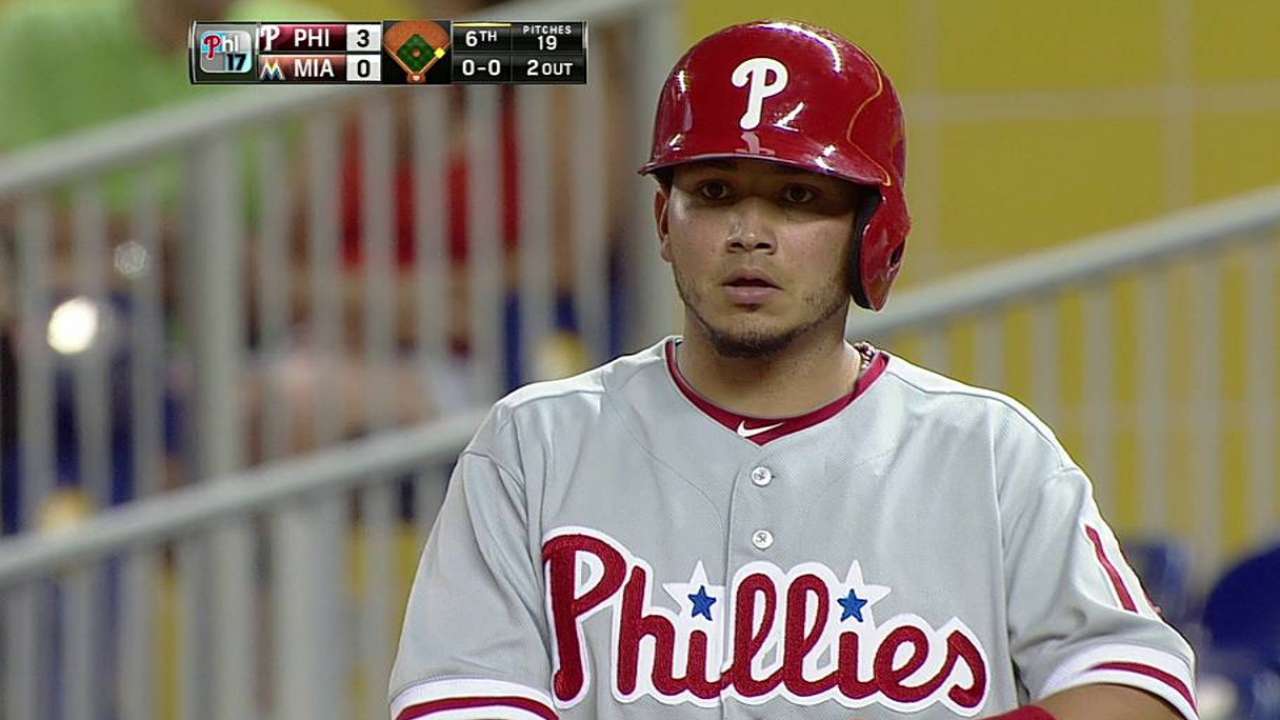 WASHINGTON -- Freddy Galvis is going to be the team's second baseman until Chase Utley returns from the disabled list.
Phillies manager Charlie Manuel hit him second Saturday against the Nationals, dropping Ben Revere to eighth.
"I like him in the No. 2 hole because he has been getting his hits," Manuel said of Galvis. "He can do some things. I put him up there tonight because I wanted to put a switch-hitter up there, but not only that, I wanted to put Ben down so if he gets on, he might steal a bag for us or something, and we can get them in scoring position."
Manuel said he is wrestling with where to hit Revere in the lineup. Revere started the season as the team's leadoff hitter, playing there 17 times. But he also has hit second five times, seventh seven times and eighth nine times.
"When Ben is really hitting good, the top of the order is maybe where he belongs. I don't know yet," Manuel said. "I'm still trying to find where he fits best."
Todd Zolecki is a reporter for MLB.com. This story was not subject to the approval of Major League Baseball or its clubs.