Utley hoping to return as soon as he's eligible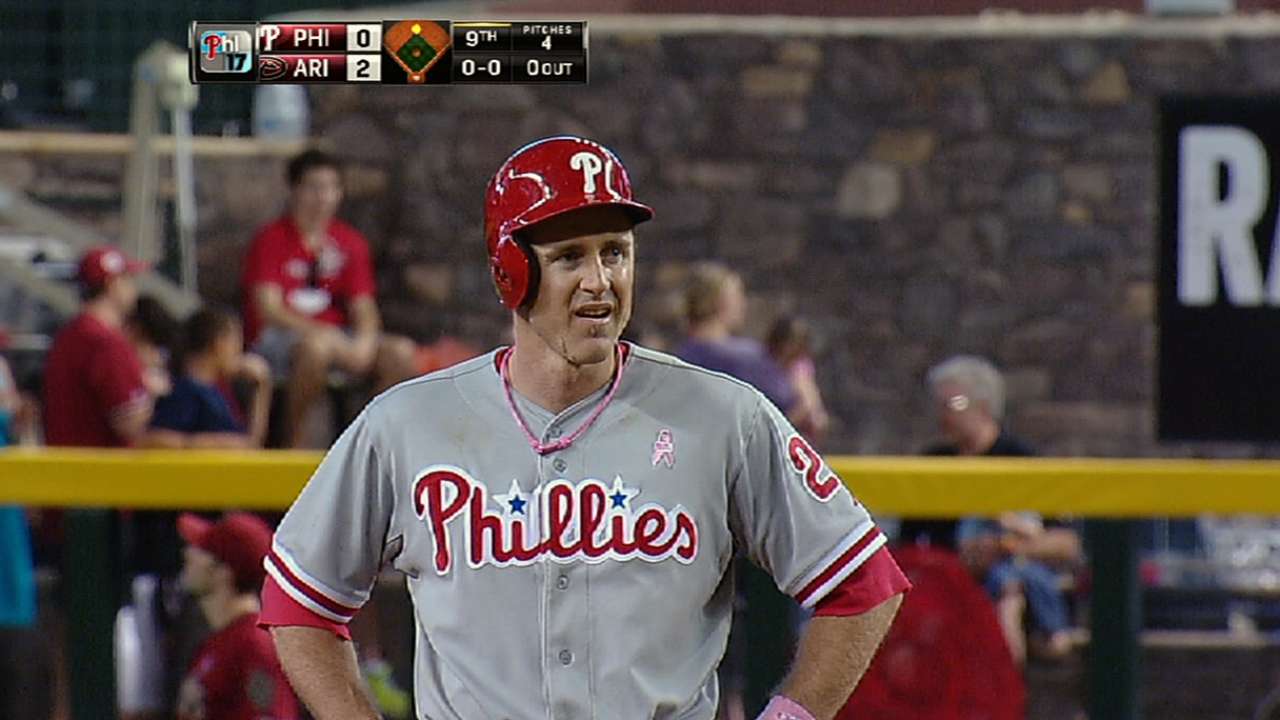 WASHINGTON -- The bad news is that the Phillies have lost their most consistent hitter until June 5, at the earliest.
The good news is it could have been worse.
The Phillies placed Chase Utley on the 15-day disabled list Thursday with a Grade 1 strained right oblique. He is eligible to be activated June 5. Every indication is that there is a good chance Utley will be back by that date.
"I guess, under the circumstances, this is the best-case scenario to have," Utley said before Friday's series opener against the Nationals at Nationals Park. "Obviously I'd like to be back in 15 days. But I don't think it's smart to come back if it's not ready. We really won't know for another week or so, how it's recovering."
Utley, who said he already has seen an improvement in how he feels, isn't sure if he will need a rehab assignment before he is activated. He will remain with the team until that decision is made.
"I plan on staying with the guys," he said.
Todd Zolecki is a reporter for MLB.com. This story was not subject to the approval of Major League Baseball or its clubs.