Aumont optioned to Triple-A; Stutes recalled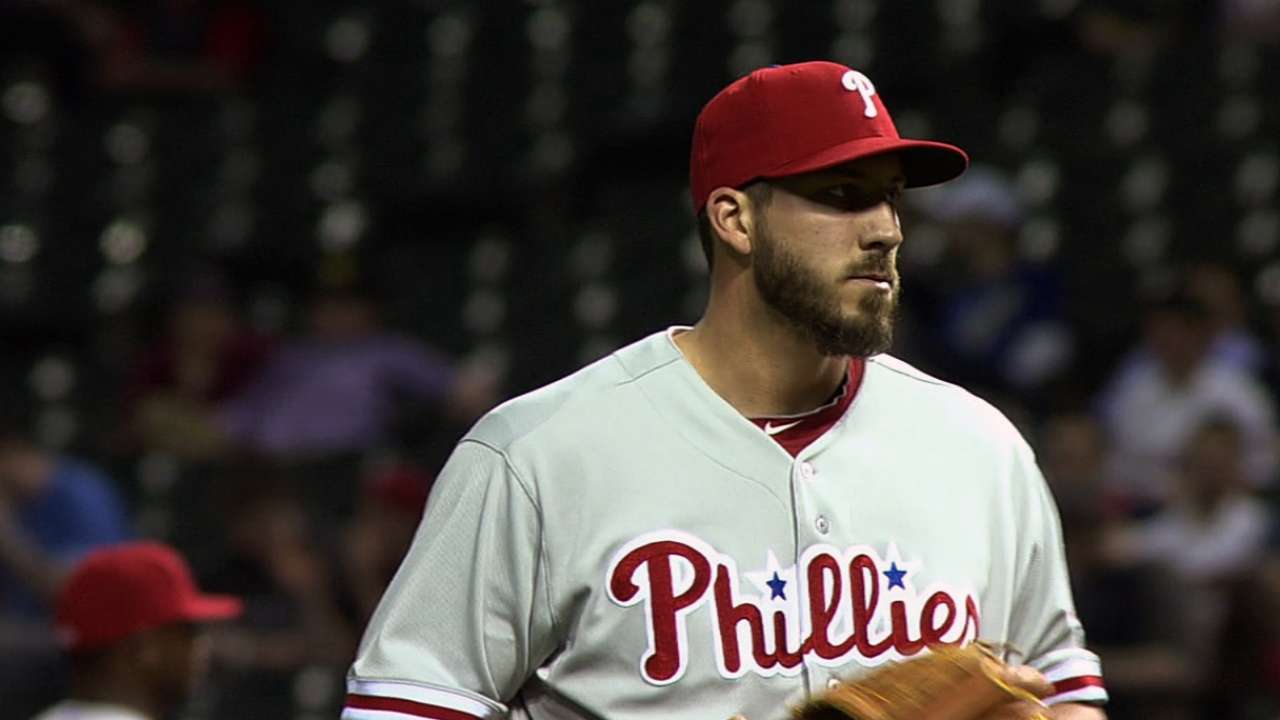 MIAMI -- The Phillies optioned right-handed reliever Phillippe Aumont to Triple-A Lehigh Valley following Wednesday's 3-0 victory over the Marlins at Marlins Park and recalled Michael Stutes from Triple-A on Thursday.
The right-handed Stutes will be available for Friday night's game in Washington.
Aumont went 1-3 with a 4.15 ERA in 16 appearances, allowing 17 hits, eight runs, 10 walks and striking out 15 in 13 innings.
"We wanted Aumont to get some regular work in and work on his command," manager Charlie Manuel said. "He has all the potential in the world. One of these days, Aumont has a chance to be a big-time back-end bullpen piece. But right now, he needs to pitch and get regular work in to develop his pitches. This way, he'll get to use it. We're going to always need pitchers. He's definitely high on our radar as a prospect."
At Lehigh Valley, Stutes went 1-2 with a 3.33 ERA in 20 appearances and allowed just one run in his past 11 appearances.
Todd Zolecki is a reporter for MLB.com. This story was not subject to the approval of Major League Baseball or its clubs.