Ruiz to undergo MRI on strained hamstring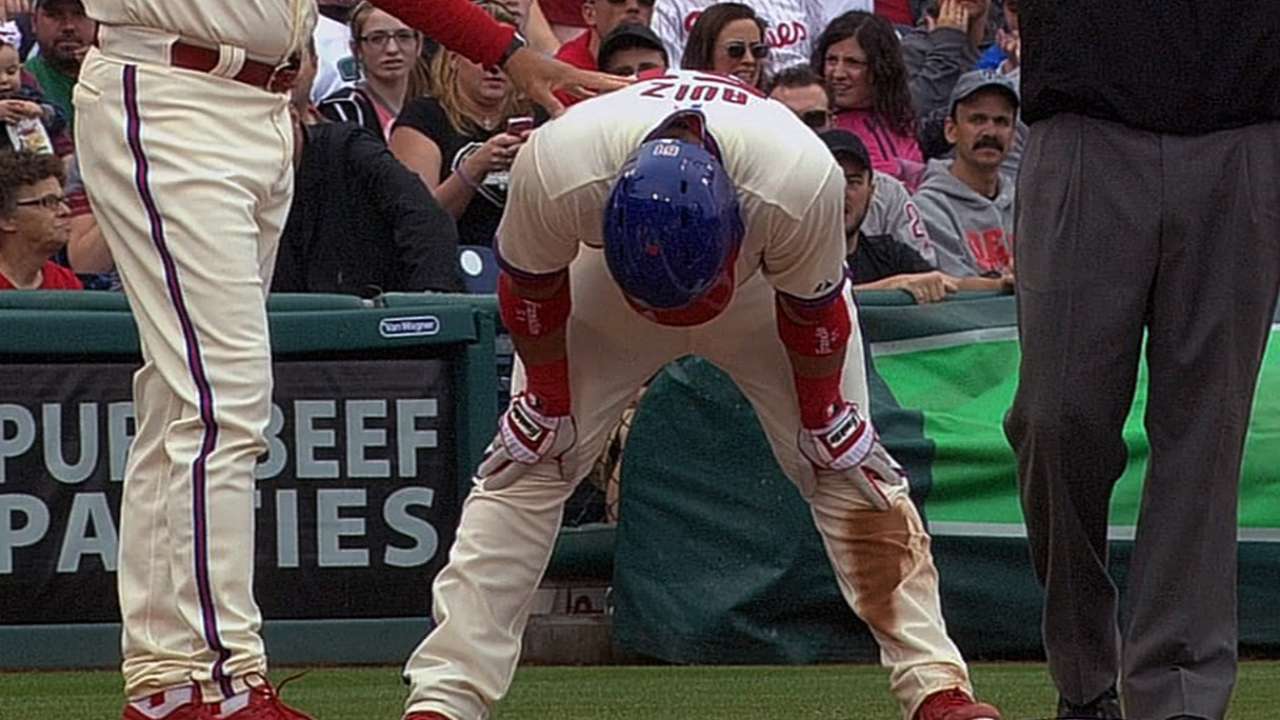 PHILADELPHIA -- Carlos Ruiz did not travel with the Phillies to Miami on Sunday evening and will get an MRI on his strained right hamstring.
The catcher injured his leg while running the bases in the second inning of a 3-2 win over the Reds on Sunday. Ruiz said he was unsure if the strain will land him on the disabled list, but he did not sound optimistic about avoiding it.
"It surprised me, it happened [so quickly]," Ruiz said of the injury. "It was that last thing I thought was going to happen, because before I felt great."
After his MRI, Ruiz said he will join the Phillies in Miami on Tuesday. However, the team sent catcher Humberto Quintero to Florida so he could join the Phillies' roster if Ruiz ends up on the DL.
Ruiz, who missed time at the beginning of the season to serve a 25-game suspension, is batting .235 with two RBIs in 16 games. He hit .325 with 16 homers and was named a National League All-Star last season.
Quintero is currently with Triple-A Lehigh Valley, but he spent time earlier in the season with the Phillies while Ruiz was serving his suspension. The 33-year-old started seven games behind the plate and hit .250.
Erik Kratz replaced Ruiz on Sunday, and hit the first of back-to-back home runs off Aroldis Chapman that won the game for the Phillies in the ninth inning. Kratz will become the Phillies' everyday catcher if Ruiz is placed on the DL.
Stephen Pianovich is an associate reporter for MLB.com. This story was not subject to the approval of Major League Baseball or its clubs.