Young makes first start at first for Phils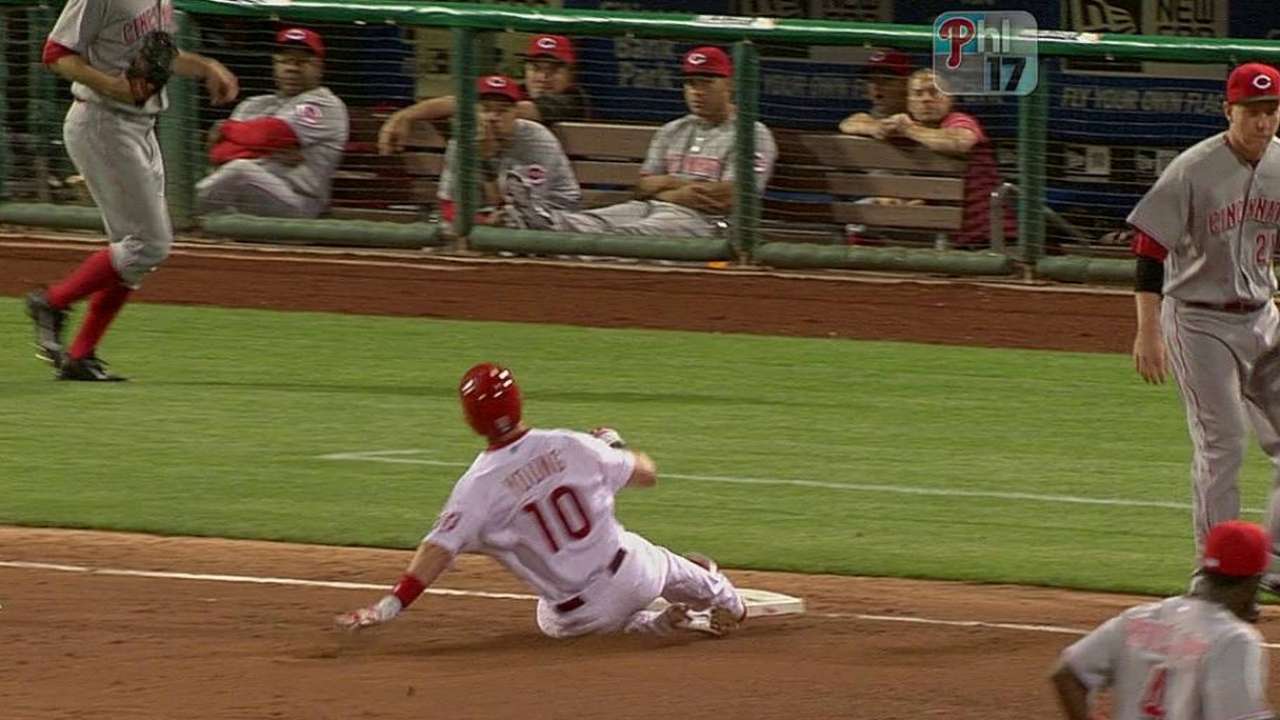 PHILADELPHIA -- Michael Young has his first baseman's mitt in his locker every time he goes to the ballpark, but until Sunday, it had not served him a purpose this season.
Even though Young said he had not practiced at first base in Spring Training, he got his first start as a first baseman for the team in its series finale against the Reds.
"I've used my hand, and banged my fist in [my first baseman's mitt], but that's the most action it's seen," said Young, who has not played first base since last October, when he was with the Rangers.
The 36-year-old has played every infield position besides pitcher and catcher in his career, but he has only played third base in his time with the Phillies.
Young noted that he told manager Charlie Manuel that he could play first base if needed before the season started. And when he learned he would be there Sunday morning, he took it in stride.
"I'm not concerned about it at all," Young said. "The first two months of the season, third base wasn't an issue, I feel the same about first base."
Young has been the most consistent hitter for the Phillies this season, and his .300 average and .395 on-base percentage entering Sunday were the best on the team. He will be in the No. 3 hole in the order Sunday, as the Phillies' regular first baseman, Ryan Howard, received the afternoon off.
Now in his 14th Major League season, Young has played a lot of baseball and said the most important thing about the quick transition to first base will be to anticipate plays. When asked if he would have any jitters moving to the right side of the infield after a long time away, Young had a simple response.
"I don't get nervous playing baseball," he said.
Stephen Pianovich is an associate reporter for MLB.com. This story was not subject to the approval of Major League Baseball or its clubs.