Young's rising walk total reflects focus at plate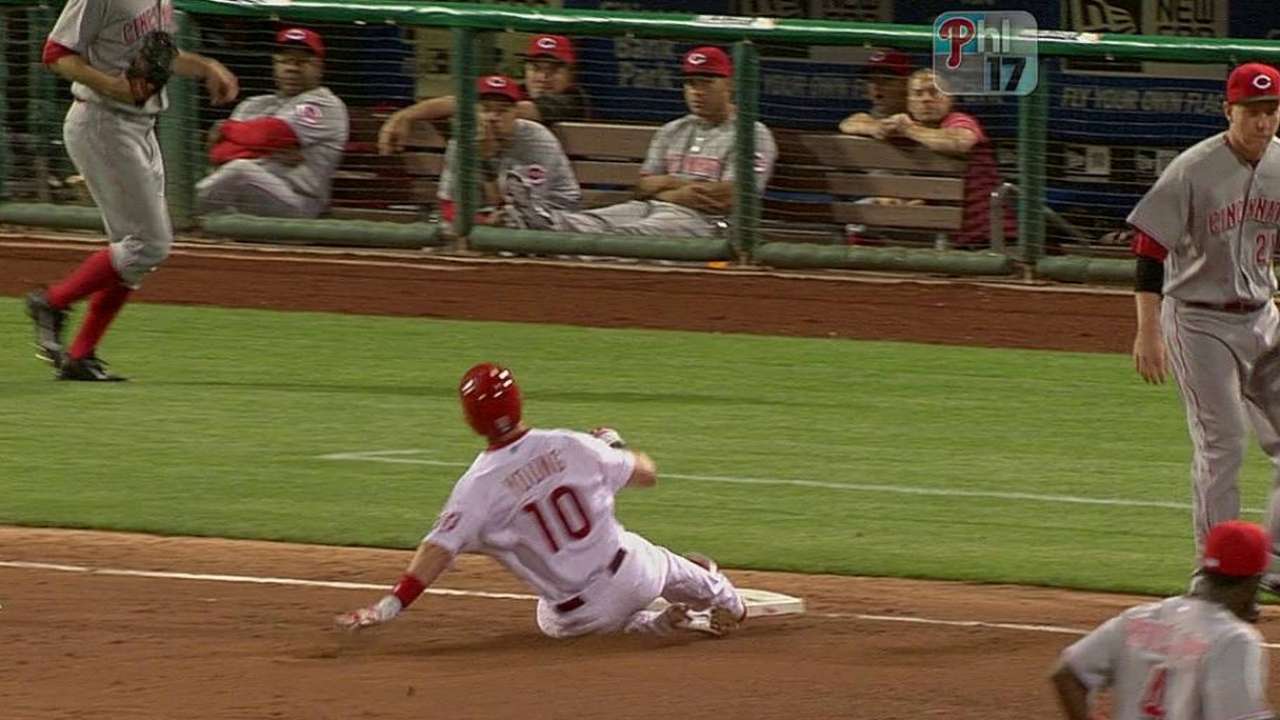 PHILADELPHIA -- Michael Young played a critical role in the Phillies' 5-3 victory Friday against the Reds.
He hit a two-out triple to score Cliff Lee in the fifth inning to give the Phillies a three-run lead. He then turned a 10-pitch at-bat in the eighth inning into his third walk of the game, which sparked a two-run rally.
Young has walked 22 times this season, which is tied for seventh in the National League. His .399 on-base percentage is eighth.
Young walked just 33 times last season. He walked a career-high 58 times in 2005.
"I've made an effort to really make sure I lock into the strike zone," Young said. "Right now the walks are up. Last year they were probably really low for me, too. I don't necessarily think last year was indicative of how much I've walked. I've never really walked a ton of times in my career, but the goal is still the same: get a good pitch to hit and hit it as hard as I possibly can. But at the same time, if there's something outside the strike zone, I don't want to bite on it."
Young, who has grounded into 10 double plays to tie for the league lead with St. Louis' Matt Holliday, has shown a little more power recently, too. He had just four extra-base hits in his first 95 at-bats through May 1, but has five in his last 41.
Todd Zolecki is a reporter for MLB.com. This story was not subject to the approval of Major League Baseball or its clubs.