After peak at plate, Howard navigating valley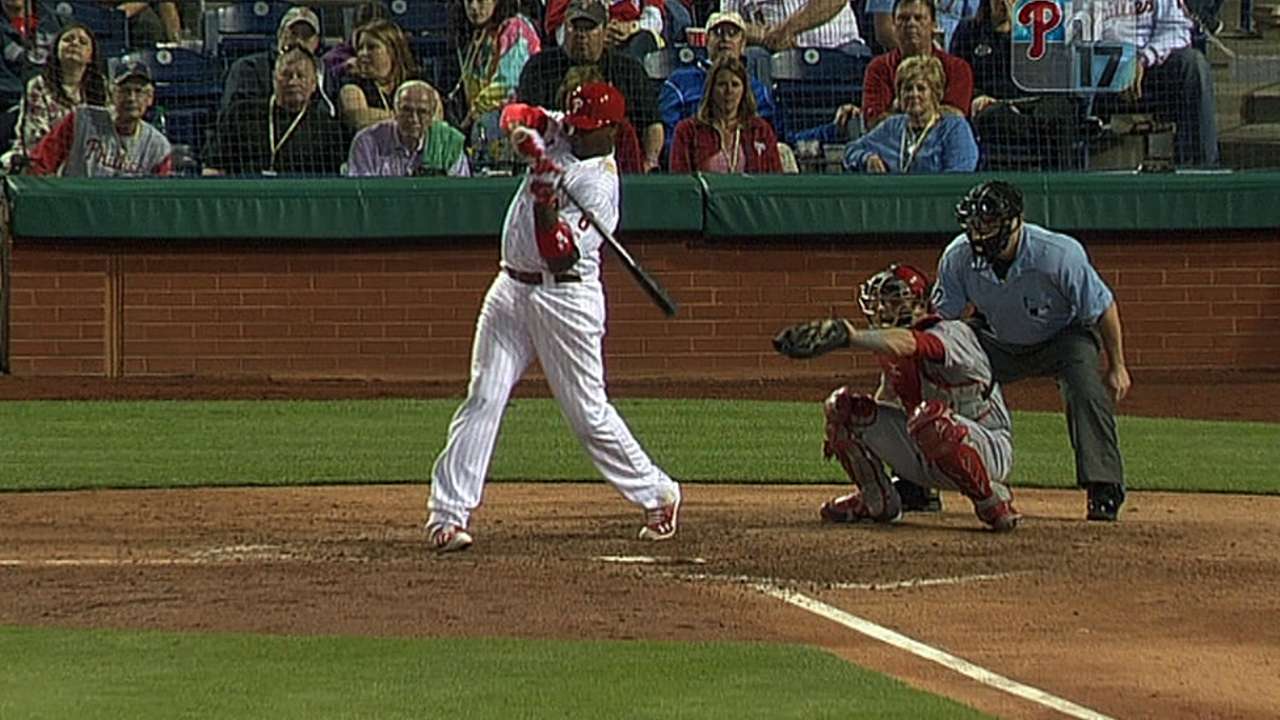 PHILADELPHIA -- Reds second baseman Brandon Phillips covered his face with his glove as he met Ryan Howard at first base in the eighth inning Friday.
Howard had just reached on an infield, check-swing single, and Phillips simply could not believe it.
"For real?" Phillips asked Howard.
"I've got to take that," Howard replied.
Cut Howard some slack. He was in a 2-for-29 slump before that hit helped the Phillies score two runs in a 5-3 victory at Citizens Bank Park. Howard had been hitting .322 (19-for-59) with five doubles, five home runs and 15 RBIs in his previous 17 games.
"There's been a few times I haven't felt completely comfortable at the dish," Howard said. "Just right now it's kind of getting my pitches and fouling them off. It's kind of the tough thing that leads to the deeper counts. Now it's just working on not fouling off those pitches and put them in play."
Todd Zolecki is a reporter for MLB.com. This story was not subject to the approval of Major League Baseball or its clubs.