Mayberry might be turning corner on offense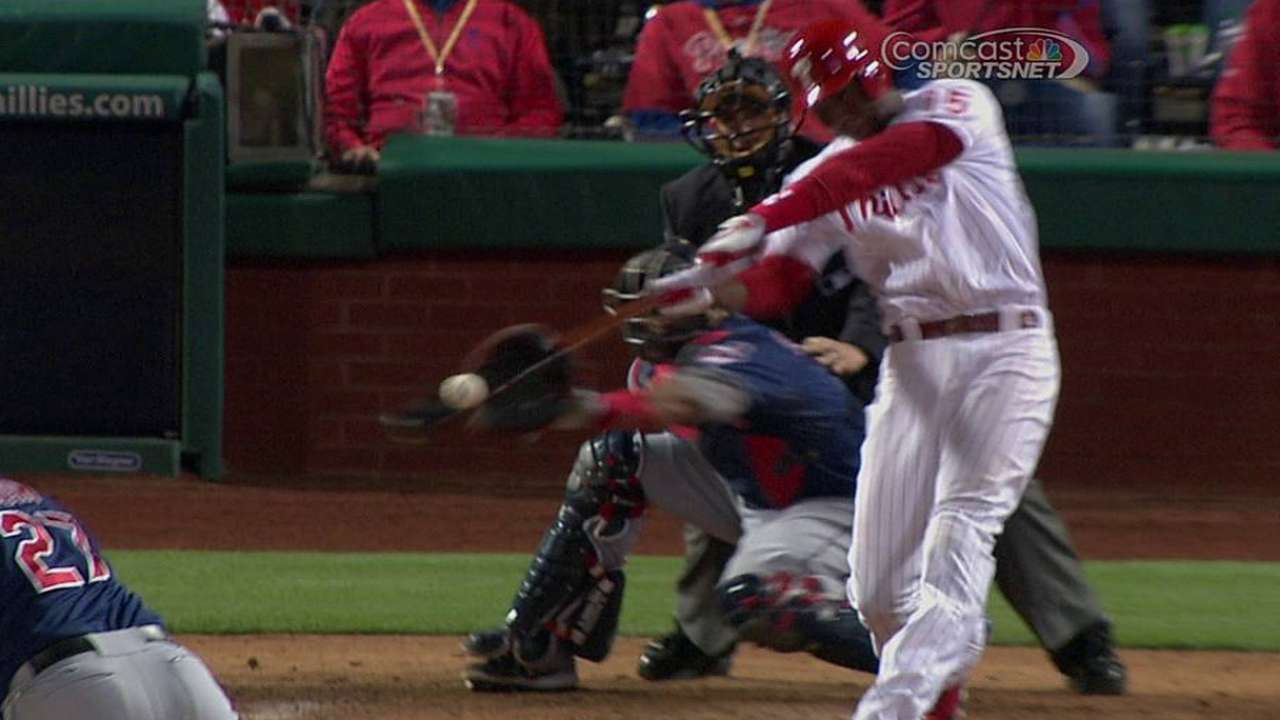 PHILADELPHIA -- The Indians were in town for only two days, but John Mayberry Jr. most likely wished they stayed longer.
Mayberry started both games against Cleveland, went 5-for-8, drove in three runs, scored three times and raised his batting average 35 points.
Entering the series against the Indians, Mayberry had just three hits in his last 21 at-bats. But a three-hit, three-RBI night Tuesday, coupled with two more hits Wednesday, indicate that Mayberry might be turning a corner offensively. Mayberry was in the No. 8 spot in the Phillies' order for both games against Cleveland, and that is where he found himself again in the series opener.
Mayberry had a .253 average, two home runs and nine RBIs entering Friday's game, and he was hitting .357 against left-handed starters. He got a chance to improve that number Friday night against Reds left-hander Tony Cingrani, who entered Friday's game 2-0 with a 2.89 ERA.
Todd Zolecki is a reporter for MLB.com. Stephen Pianovich is an associate reporter for MLB.com. This story was not subject to the approval of Major League Baseball or its clubs.